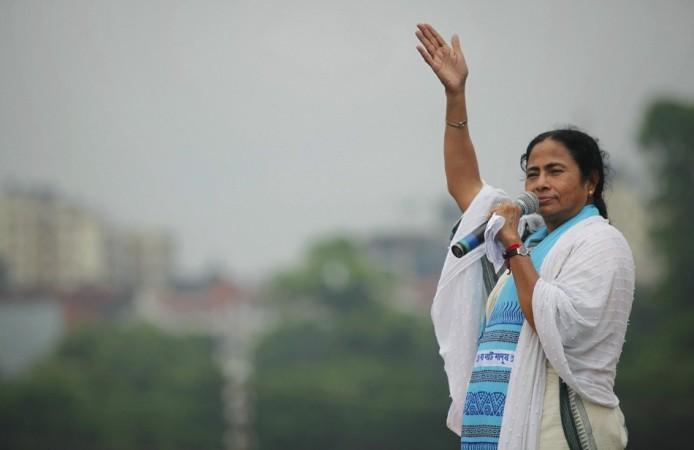 West Bengal Chief Minister and Trinamool Congress supremo Mamata Banerjee on Saturday said that she would be happy to see UPA-II completing its full term, contradicting earlier reports that she asked her party workers to prepare for early polls.
Mamata's remarks hinting at the early general elections on Friday triggered uncanny debates over whether the Congress-led UPA government will complete its full term only in 2014. She asked her party workers to be poll ready saying that the general elections can happen even in 2013.
At a meeting of the Trinamool workers, she said: "I heard there was even a meeting in New Delhi where early polls was discussed. I am not going into details or saying who they were, but a party discussed it."
"You should be ready for polls," she said.
Reports on Mamata's comments on possible early Lok Sabha polls were touted to be against the UPA government.
Her comments kept political circles abuzz since Friday, as she made such remarks in spite of her close association with the Centre. Mamata Banerjee is the key ally of the UPA collation.
However, in a damage control mode Trinamool Congress spokesperson and MP Derek O Brien via his Twitter account announced that Mamata wanted the UPA to last its full term.
"Let me clear the half truths being reported... I would be happy to see UPA 2 last its full term," Brien tweeted the message from Mamata Banerjee on his twitter page.
Mamata's opinion on having general elections in advance instantly drew positive response from the Bharatiya Janata Party (BJP) as they welcomed her remarks.
Reacting to her opinion about having an early election in 2013, BJP spokesperson Shahnawaz Hussain said, "it can happen even as early as in 2012."
Hussain added, "Mamata should get rid of the government."
Meanwhile, Congress ruled out the possibilities of early polls and said the government will complete its full term.
"while every political party should be ready for elections anytime, the government will complete its full term," Congress spokesperson Rashid Alvi said.
(With inputs from IBNS)