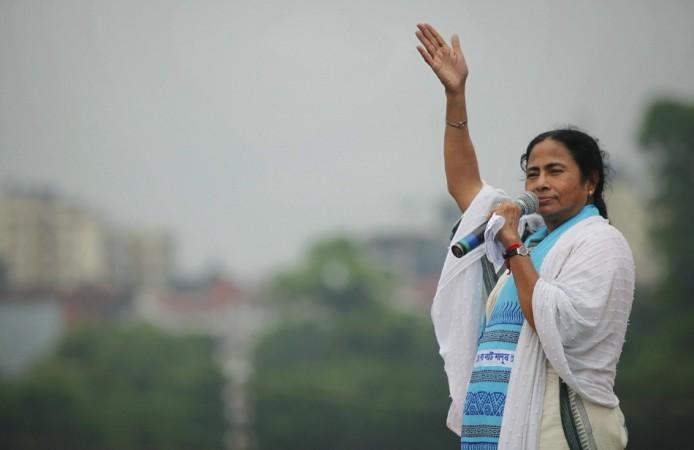 After arresting a professor for spreading a cartoon of West Bengal Chief Minister Mamata Banerjee on internet, the West Bengal government has taken on social networking sites, especially Facebook for anti-Mamata contents.
The police have apparently started probing a defamation case against Facebook and other social networking for spoiling the image of the West Bengal chief minister.
"We are tracking Internet Protocol (IP) addresses from where such posts are being made," IBNS quoted a senior police official as saying.
Ambikesh Mahapatra, a Chemistry professor from Jadavpur University, and his neighbour Subrata Sengupta were arrested on Friday for sharing a satirical anti-Mamata cartoon with others. They were released on bail later in the evening.
The police arrested four people on Saturday after Mahapatra filed a First Information Report (FIR) against them, alleging that they assaulted him. The arrested, who are alleged to be Trinamool Congress (TMC) workers, will be produced before in the court later in the day.
Meanwhile, Mamata government's high-handedness has not gone down too well with both the politicians and intelligentsia in West Bengal.
"This is a cause for great worry. Any cartoon used to be taken in the right spirit previously. But now the ruling class is reacting with high-handedness," said theatre and TV personality Kaushik Sen said on a television channel.
Communist Party of India-Marxist (CPI-M) leader Brinda Karat criticized the move of the Trinamool Congress and compared it to the "Emergency".
"It is a clear assault on the democratic rights and freedom of expression," IBNS quoted Karat as saying.
Educationist Sunanda Sanyal and writer Sunil Gangopadhyay too criticized the arrest of the professor for mere cartoon work.
The 'controversial cartoon' is a caricature of filmmaker Satyajit Ray's thriller Sonar Kella and it hit the internet after Trinamool Congress party chief and West Bengal Chief Minister Mamata Banerjee sacked then Railway Minister Dinesh Trivedi for hiking passengers' fare in his Railway Budget.
Mamata had earlier received flaks for selecting only a few newspapers to be made available in state-sponsored and aided libraries across the state. She left out almost all the major English and Bengali newspapers.
(With Inputs from IBNS)