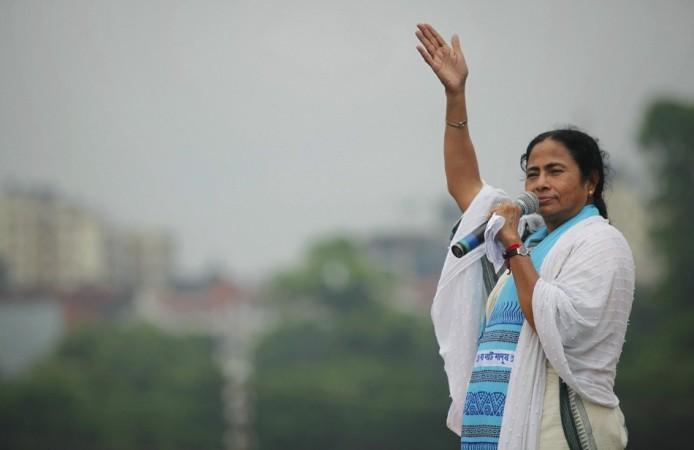 West Bengal Chief Minister Mamata Banerjee will skip Monday's meeting convened by the Centre to discuss the solutions to break the impasse over the controversial National Counter Terrorism Centre (NCTC).
Interestingly, Mamata Banerjee was one among the other ministers to press the government to hold a special meeting on NCTC. However, reports said that the West Bengal CM will attend another conclave on NCTC that is scheduled for May 5.
Finance Minister of West Bengal Amit Mitra will attend Monday's special meeting representing Mamata.
The NCTC proposal of Center drew flak from various CMs across the nation as they perceived it as attack on federalism.
The NCTC is an anti-terrorism body formed under the recommendations of 9/11 commission. It is a top anti-terrorism body headed by Intelligence Bureau (IB) officials.
The NCTC purportedly is the best way forward to tackle terrorism. As India has borne the brunt of terrorism for numerous of times in the past, the government believes that this institution will effectively contain the extremism.
The National Counter Terrorism Center would be set up around the states across the nation. And NCTC officials will be gathering all real time information to avert any terror attacks by taking necessary steps in advance.
However, as many as nine CMs have dashed off their dissent for setting up the NCTC in their respective states.
The authoritative powers that come conjoined to the anti-terrorists organisation has kicked off hesitation in opposing CMs in accepting, otherwise, an effective institution. The NCTC can carry out raids anywhere without prior permission of state government, arrest anyone, and sought for any information, if required, no matter how confidential the information is. The state authorities are bound to provide the scoops to the NCTC officials.
Mamata Banerjee being a key ally of the UPA government had protest the launch of the NCTC, terming it as "infringes upon the powers and rights of State governments."
Mamata Banerjee and other chief ministers like Tamil Nadu CM Jayalalithaa, Orissa CM Naveen Patnaik, Bihar CM Nitish Kumar, Madhya Pradesh CM Shivraj Singh Chouhan, Gujarat CM Narendra Modi, Himachal Pradesh CM Prem Kumar Dhumal, Chhattisgarh CM Raman Singh have opposed the NCTC.