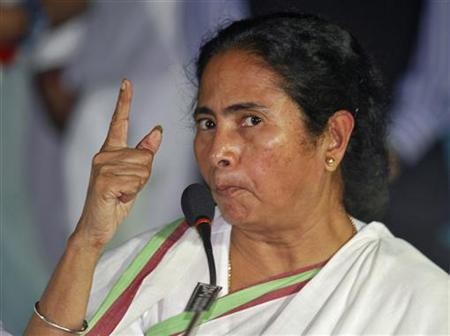 The Kolkata government came under fire for stopping the screening of a Bengali film titled "Teen Kanya", allegedly due to the film's resemblance to the Park Street rape case incident that took place in February.
According to reports, authorities stopped the film's screening in a state run theatre on Saturday, saying that the film is anti-government. "Teen Kanaya" is a suspense thriller directed by Agnidev Chatterjee.
"I was told by the theatre authorities that the screening cannot be allowed as the film was anti-government," Chatterjee told The Hindu.
The ban was imposed despite getting clearance from the censor board. It was said that the film portrayed the Park street rape incident in which a 34-year-old woman was gang-raped in a moving car. Chief Minister Mamata Banerjee drew flak after she termed the incident as staged.
"I am totally at a loss. I am not a political filmmaker. Moreover, Education Minister Bratya Basu has played an important role in the movie, and would never have agreed to act in it if there were indeed something objectionable or against the government," said Chatterjee.
The state government has denied the charges saying that the Kolkata Municipal Corporation (KMC) was leased to private parties and any decision of screening films comes from those owners.
"The government has no desire to ban any film. It is being said that the government has banned it. It is totally baseless. The government has not interfered in any way," Home Secretary Basudeb Banerjee said.
The government's move to stop the film's screening was strongly condemned by people from various walks of life
"The character I am playing has the dialogue 'I have full faith in the law and order system'", she said, wondering how the film could be branded anti-government," said Ananya Chatterjee, who plays the role of a rape victim in the film. "I believe that the film isn't directed against any individual or institution."
The latest incident once again showed the same level of intolerance by the power stature which once chastised a professor for making a cartoon of Mamata Banerjee. Authorities had earlier arrested a Belpahari farmer who questioned the government publicly and had also called for a ban on an IPS officer's book titled "Mushalmander Ki Karaniya" (What Muslims Should Do).