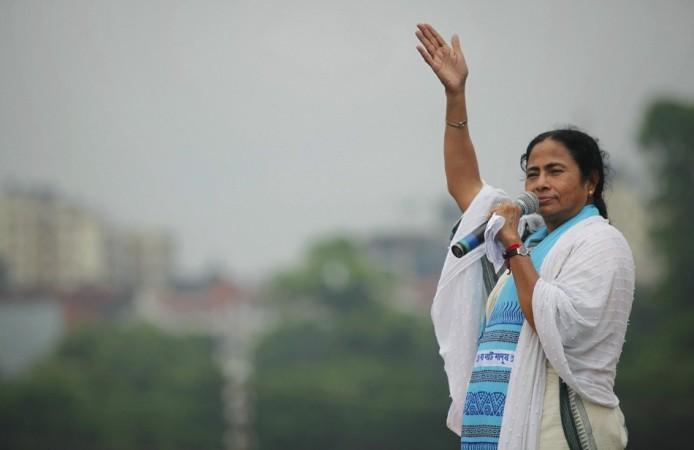 Trinamool Congress (TMC) supremo and West Bengal Chief Minister Mamata Banerjee is among the Time magazine's '100 Most Influential People in the World'.
Mamata is in the list of "people who inspire us, entertain us, challenge us and change our world". She has join the club that include U.S. President Barack Obama, Secretary of State Hillary Clinton, billionaire investor Warren Buffet, Oscar winner Sharmeen Obaid Chinoy, Facebook COO Sheryl Sandberg and several others. Advocate Anjali Gopalan, who fights for gays' rights, is the only other Indian in the list.
"She was labeled by critics as a mercurial oddball and a shrieking street fighter. But ultimately she proved to be the consummate politician. Through successive elections, Banerjee steadily expanded her power base while chipping away at those of her opponents," said Time magazine.
The magazine also lauded Mamata Banerjee for bringing an end to communist rule in West Bengal.
"On the streets, she out-Marxed the Marxists. And as chief minister of her home state, she has emerged as a populist woman of action - strident and divisive but poised to play an even greater role in the world's largest democracy," said Time.
Mamata Banerjee is one brave woman who dares take on the odds. She founded All India Trinamool Congress in 1997 after breaking away from the Indian National Congress. She ended 34 years of Left Front rule in West Bengal by winning 184 seats of the total 294 seats in the 2011 elections. She is the current chief minister of the state.
She has been in the news for all the wrong reasons of late. Her party's relationship with the Congress party, its ally in the United Progressive Alliance (UPA), has been questioned by many. She has taken a few controversial decisions as the chief of the party like opposing the much-talked-about Foreign Direct Investment (FDI) in retails arguing that it would affect the farmers. She also pulled down Dinesh Trivedi as the Railway Minister for hiking passengers' fare in his Railway Budget 2012.
Her bad equation with the media and some social networking sites has also been talked about but she commands lots of power. West Bengal is under her wings and the Centre can't ignore her. She is influential.