The United Nations on Friday warned that malnutrition among the Rohingya refugee children in Bangladesh has reached life-threatening levels.
The UN's children's agency cited preliminary data to claim that nearly 7.5 percent of the children crammed into one of the camps in Bangladesh's Cox's Bazar district were at risk of dying from severe acute malnutrition.
Rohingyas are stateless Indo-Aryan people from the Rakhine state in Myanmar and are categorised as one of the most persecuted minorities in the world.
Around 40,000 Rohingyas have settled in India. This year over 4 lakh Rohingyas have fled the state, pouring into nearby countries like Bangladesh.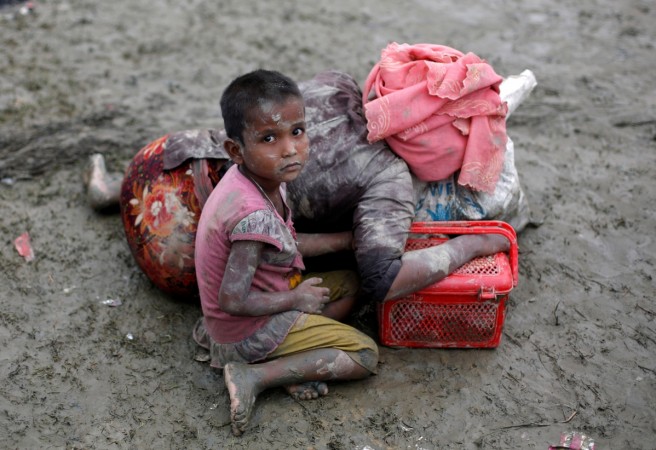 According to the UN Children's Fund (Unicef) report, nearly 58 percent of about 6 lakh Rohingya refugees in Bangladesh are children. Unicef said these children have been heavily exposed to infectious diseases.
The UN report was titled "Outcast and Desperate: Rohingya refugee children face a perilous future," and released at a press conference in Geneva, Switzerland.
"It's very worrying to see the condition of children who keep arriving," Unicef spokesman Christophe Boulierac told reporters in Geneva after a recent trip to the camps.
The UN and its partners are already treating more than 2,000 acutely malnourished children at 15 treatment centres. They are also in the process of adding six more such centres to threat the children.
"The Rohingya children in the camp, who have survived horrors in Myanmar's northern Rakhine State and a dangerous journey here, are already caught up in a catastrophe," Unicef Bangladesh Representative Edouard Beigbeder said in a statement.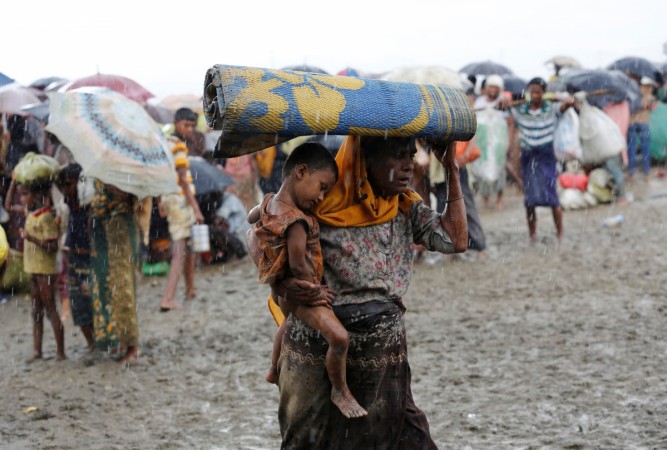 "Those with severe malnutrition are now at risk of dying from an entirely preventable and treatable cause," he warned.
"The condition of these children has further deteriorated due to the long journey across the border and the conditions in the camps," the Unicef statement said.
US lawmakers propose sanctions
United States lawmakers have proposed santions against Myanmar's military. The decision is some of the stongest effort yet taken by the US to pressure Myanman to end its abusive treatment of the Rohingya Muslim community.
The latest violence in Myanmar's northwestern Rakhine state began on August 25 when Rohingya insurgents reportedly attacked various police posts and an army base.
A military counter-offensive and clashes led to a loss of at least 400 lives and triggered an exodus of the villagers in the region to Bangladesh.
Suu Kyi has been severely criticised for her failure to intervene in the military crackdown on the Rohingya community. In a speech in September, she had said Myanmar would take back only "verified" refugees.
US House Republicans and Democrats on Friday introduced legislation that would curtail cooperation with Myanmar's military. The legislation would also require the White House to identify senior military officials from Myanmar who would have US visa bans imposed or re-imposed on them.
"Our legislation would hold accountable the senior military officials responsible for the slaughter and displacement of innocent men, women and children in Burma, and make clear that the United States will not stand for these atrocities," Senate Armed Services Committee chairman John McCainMcCain said in a statement.