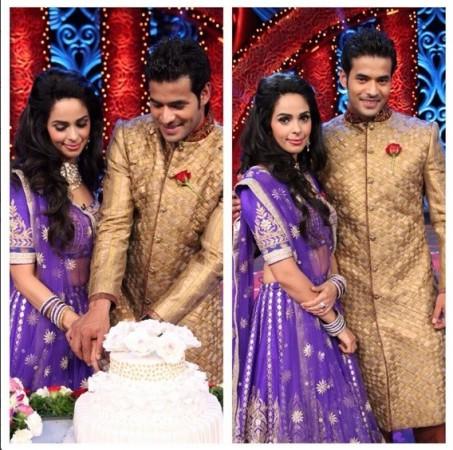 After choosing him as partner in the reality show "The Bachelorette India", actress Mallika Sherawat might soon tie the knot with Vijay Singh.
Mallika's search for the ideal rustic partner might have ended with Dharmshala native Vijay but speculations are rife that marriage is on the cards, reported Press Trust of India (PTI).
Vijay, a 24-year old model from Himachal Pradesh, is in seventh heaven, after winning the diva's hand from among 30 contestants.
And in an interview to PTI, the model has revealed that they would give serious thoughts to marriage, as he believes, "We are soulmates".
However, the model's elder sister Usha did not share the same rosy view of that of his brother. "He is not mature enough to take a decision on a soulmate at this juncture. Screen life is not real life," said a skeptical Usha.
Expanding on holiday plans in Himachal, Vijay revealed, "Mallika is heading to Los Angeles for 10 days for shooting... We will go on a holiday after she returns."
If Mallika plans to settle down with the much younger and professionally unsettled Vijay, this would be the actress' second marriage.
Not many know that Mallika was previously married to a pilot named Karan Singh Gill, as she has never spoken about her past life publicly. The actress was known by her original name Reema Lamba at that time and made her foray into the film industry only after she came out of the wedlock.