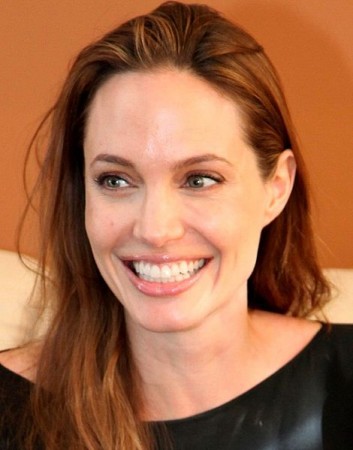 Angelina Jolie recently spilled beans on what makes her relationship with beau Brad Pitt rock solid. The "Tomb Raider" actress who has been with the actor for more than eight years said in an interview that Pitt is so much more than just her partner and the father of her children.
"He's my family. He's not just a lover and partner, who, he is, wonderfully, but he's my family now," she told Extra TV.
Though their relationship is strong, the 38-year-old confessed that they go through rough patches like any other couple. She further suggested that they work hard on their relationship and don't give up easliy.
"We have history and we work hard to make it great. We don't kind of relax about it and take each other for granted. Like everybody, we have our challenges, but we're fighting to make it great."
Jolie also confirmed that she would be reuniting with Pitt for a movie after thirteen years. The couple was last seen together in "Mr. & Mrs. Smith".
Pitt and Jolie have six kids together and they seem to be one happy family.
Meanwhile, the couple's daughter Vivienne is all set to make her big screen debut in Disney's new movie "Maleficent". She will be seen essaying a character called Aurora alongside Jolie.
"It was great. I only put her in the film because the other children of her age would be scared of me because I looked quite scary dressed as Maleficent and in the scene little Aurora has to really want to be near me and be loving to me and I have to be quite mean. So Vivienne and I practised it a few times. I was actually shocked at how well she did," Jolie told Daily Mail.
Jolie's film "Maleficent" will hit theaters on May 30, 2014.