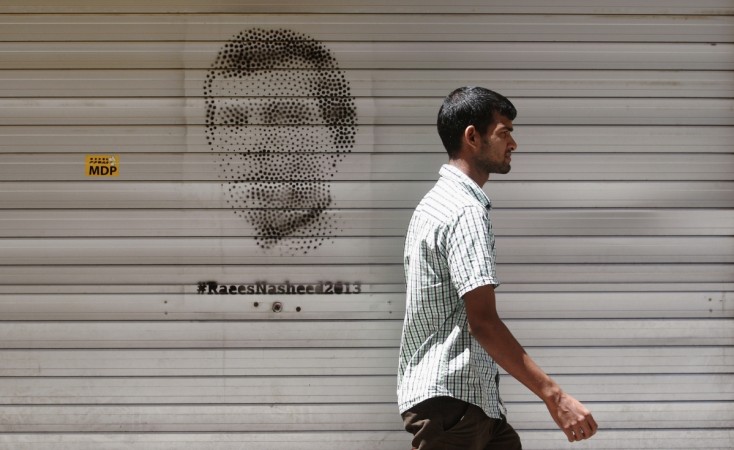 A Maldives court sentenced Opposition leader Sheikh Imran Abdulla to 12 years in jail on Tuesday after convicting him on terrorism charges for a speech he had made last year while protesting against the arrest of the island nation's first democratically elected president, Mohamed Nasheed. This is reportedly the first time a terrorism sentence was passed in the Maldives over a speech made at a political gathering, according to the Maldives Independent.
The judge blamed Abdulla, leader of Islamist Adhaalath Party, for inciting violence against the government during his speech on May 1 last year in front of 20,000 people. The judge said he "struck fear in the hearts of the people."
The protest march had resulted in violence and at least 200 people had been arrested, local media reported. Abdulla's lawyers said he had called on protesters to refrain from violence.
"We believe the judgement is grossly unfair because he had not called for violence in his speech. He clearly asked the participants at the rally to refrain from violence and had taken all steps to prevent violence," lawyer Husnu Suood told Reuters.
Abdulla joins several jailed political prisoners in the country, mainly comprising Opposition figures. Nasheed is in jail serving a 13-year jail term on a terrorism conviction after he was ousted from power in 2012.
Last month, the former Maldives president travelled to the United Kingdom for a spinal cord surgery after much drama in the island nation.
While President Abdula Yameen had given approval to Nasheed to travel, the government had asked that a family member be made guarantor till his return, a move that was heavily criticised. The Maldives later waived the condition.