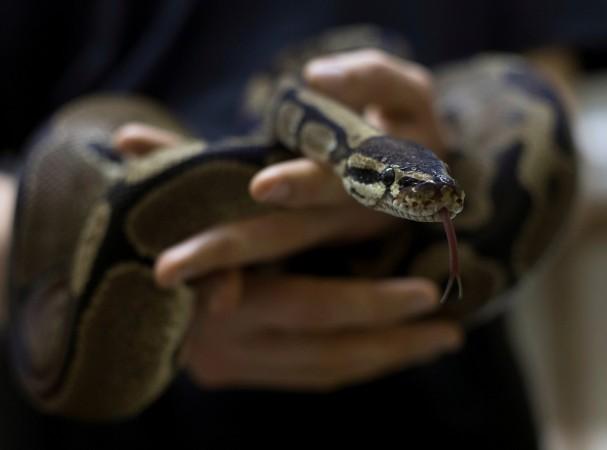 A group of villagers in Borneo, Malaysia, killed two "honeymooning" pythons, and then grilled and consumed them with rice as snake meat is considered a delicacy in the country.
The locals had found a 20-feet python and her minuscule partner mating and entwined to a fallen tree when the group was on a hunting trip on February 3. The snakes were first shot dead and then dragged on to a truck.
The remote Sarawak region of Malaysia is popular for snake meat delicacies, especially grilled or pan-fried.
Tinsung Ujang, 60, who found the reptiles, said that he killed them as snake meat forms an exotic dish for his community. To the hunting group, it was an "amazing occurrence." He stated that villagers in the town of Bintulu near the Kelawit River would happily feast on the snake meat for days.
"We had to split the timber to reach them and it was difficult to remove the snakes because of their size and the position. They were locked together," he said.
The snake meat delicacy grilled with vegetables acted as a superb meal for all the villagers. It was distributed to all the village folks and nearby farm workers.
Check out the video: