Lewis Hamilton clinched the pole, the 70th in his career, for Malaysian Grand Prix 2017, starting on Sunday, October 1 by setting the pace at the Sepang International Circuit in the qualifying on Saturday, September 30.
Hamilton completed a remarkable turnaround as Mercedes were not at their best throughout the practice sessions in Malaysia. While he was able to set the pace in Q1, Kimi Raikkonen, Max Verstappen and his Mercedes teammate Valtteri Bottas all piped the championship leader in Q2.
Hamilton's splendid Q3 effort
Raikkonen was looking set for his maiden pole, but Hamilton buckled up and clocked 1:30.076s to edge out the former, who also faced a lock-up at the final corner in Q3, by just 0.045s. Both the drivers displaced Bottas from the top spot and will start from the front row of the grid on Sunday.
Meanwhile, Red Bull's Max Verstappen and Daniel Ricciardo also came up with fine runs in Q3 to push Bottas to the fifth spot. The Finn was reportedly using a new engine that had caused problems in the practice sessions. However, Hamilton though race with the older spec-package.
'Surprised'
"I don't really know where it came from, to be honest, so I'm a little bit surprised at myself. As I said, it's a surprise to be up here. I'm very grateful,: Hamilton said after the qualifying on Saturday.
He added: "Before qualifying I was thinking of going back to the new package, because Valtteri's and my times were very similar and Valtteri seemed really happy with it and so I didn't want to carry a penalty going into qualifying."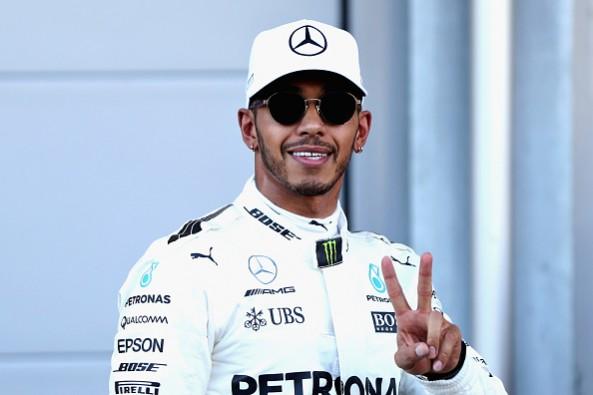 Horrific day for Vettel
On the other hand, Ferrari's Sebastian Vettel's title chances took a big blow as he pulled out after Q1 with an engine issue. The German, who trials Hamilton by 28 points at 235 in Driver Standings, will start the race from the last spot.
Vettel, who suffered a horrific crash in Singapore last month, though remained optimistic of a positive performance on Sunday as he believed his Ferrari can overtake at the Sepang.
"We have a very strong car. It is what it is. Who knows what will happen tomorrow? The car is quick. That's maybe why I am pretty relaxed. With a quick car, you can come back, and overtaking is possible here," Vettel said.
Meanwhile, Force India's Esteban Ocon put in a good show at the Sepang to qualify sixth. McLaren Honda's Stoffel Vandroone and Renault's Nico Hulkenberg finished 7-8 on Saturday and will thus start from the fourth row of the grid.
When does the race start and how to watch it live
The Malaysian GP at Sepang will start at 3pm local time, 12:30pm IST, 7am GMT.
Live streaming and TV listings