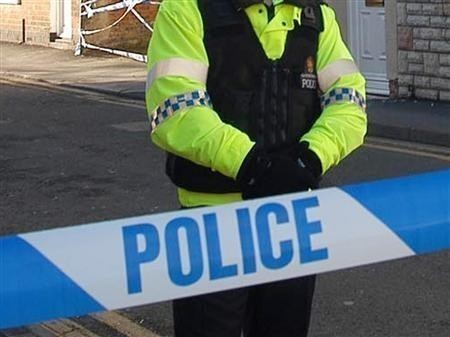 The stance of Malaysian authorities to curb criminal activities under 'Op Cantas' has yielded positive results, detaining around 4,800 people since the operation was launched.
Police made the names of 30 notorious gangsters public and raided criminal dens and hideouts over the past month under 'Op Cantas', which is still active, and nabbed 122, 255 suspects, besides recovering thousands of illegal weapons and stolen vehicles.
Amidst the search operations, the names of over 30 notorious gang leaders belonging to Gang 04, Gang 06, and Gang 36 were made public by the Home Ministry, according to a report by news agency Bernama.
The names of gangsters revealed by Bernama news agency are:
Gang 04leaders: Tiram Sasi (Johor), Sungai Way Sugu (K.L), Green Line Samy (Penang), Prai Bala (Penang) and Langkap Sasi (who is believed to have been involved in the shooting case in Kampar, Perak involving a father and son, Selvam who was killed at Taman Perdana Batu Gajah, Ragu (Ayer Tawar) and Sudha (Sitiawan).
Geng 08 leaders :Indren (Penang), Jiva (Penang), Dark (KL), Siva Guru (Kuala Lumpur), Muthu (Ipoh), Skey (Johor), Shoby (Kuala Lumpur) and Gobi (Kuala Lumpur).
Gang 36 leaders: Cendol Kanna (Kuala Lumpur), Ratenan (Kuala Lumpur), Devan (a millionaire involved in the drugs trade), Kajang Balan (right-hand man to Devan), Seremban Denial (Seremban), Pelai (Taiping), M.G Buntong (Perak), Satia (Perak), Kajang Kalai (Kajang), Santhanem (Kuala Lumpur), Ulu Tiram Api (Johor Baharu), Rama (Johor Baharu), Sadam (Butterworth), Satish (Butterworth), Arvin (Kulim) and Avi.
Earlier last month, as a part of the Home Ministry's cleanse up act, a list comprising the names of 49 gangs' names were released as Government declared them illegal.
Meanwhile, the police's crackdown on the crime dens has left most gangsters in lurch as their bosses have been nabbed. A report by New Strait Times stated that the gang members are desperately seeking refuge across the border while some are attempting to remove their gang tattoos to evade arrest.
Nine members of Gangs 04 and 08 were nabbed while attempting to cross border at the Bukit Kayu Hitam Customs, Immigration and Quarantine (CIQ) Complex on Friday night as reported by Bernama.