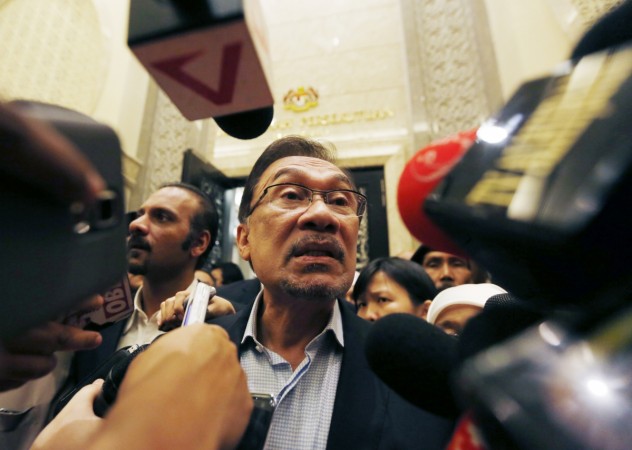 Malaysia's apex court on Tuesday upheld opposition leader Anwar Ibrahim's conviction for sodomy. The verdict, which has sentenced him to five years in prison, is seen by many as a politically motivated ploy to eliminate any threats to the current government.
Ibrahim was accused of sodomizing a male assistant in 2008. Federal Court judge Arifin Zakat, reading the verdict on behalf of the five-judge panel said that the accusation of sodomy against Ibrahim was credible, and that the panel is upholding the five-year sentence imposed by the Appeals Court last year, reports Washington Post.
The extensive trial plays an imperative factor in reshaping the country's political landscape. Members of the opposition alliance, founded by Ibrahim, are expected to take to protests and rallies as it grapples to find a way forward, explains Wall Street Journal.
Ibrahim is a popular leader, who won the majority popular in the 2013 national elections, before losing the seat count in parliament to Prime Minister Najib Razak.
The sodomy trial has divided Malaysia over whether Ibrahim has broken the country's strict sodomy laws or not. The accused, who has spent six years in prison over sodomy charges since 1998, has repeatedly denied the charges just like he did in the trials a decade back, believing that the trial is a ruse to silence him and that "remains an allegation, unsubstantiated by any facts whatsoever".
The government however denies that there is any conspiracy involved in the opposition leader's sodomy trials.