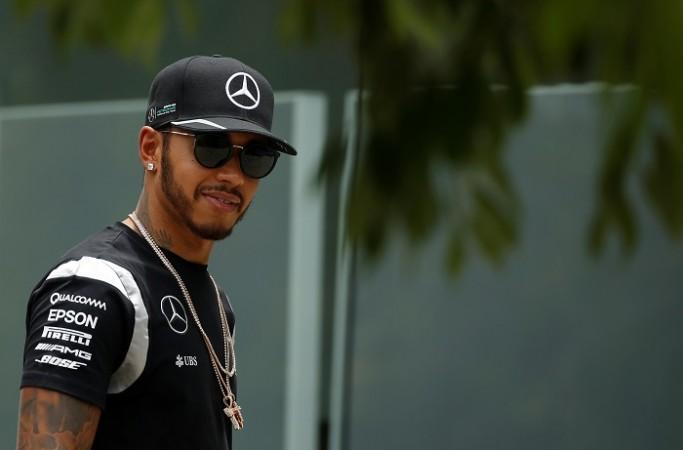 Mercedes, Red Bull and Ferrari – that will be the front three rows on the grind for the race at the Malaysian Grand Prix on Sunday. Lewis Hamilton and Nico Rosberg expectedly locked up the front row, with the Red Bull – Max Verstappen and Daniel Ricciardo – and Ferrari drivers – Sebastian Vettel and Kimi Raikkonen – following them at the Sepang International circuit, following an exciting qualifying session on Saturday.
Hamilton posted a quick time in the third session (Q3), and such was his confidence that the time would hold, he even pulled off from making a fast lap as the time wound down.
Rosberg, though, needed a fast lap to join Hamilton, who is eight points behind his teammate, in the front row and with time done and just one chance to get that lap in, the drivers' championship standings leader posted 133.264 to take second place. Hamilton's time of 1:32.850 was comfortably the best and the fastest ever recorded at the Sepang circuit.
Coming in third was Max Verstappen of Red Bull with a time of 1:33.420, with his teammate Daniel Ricciardo (1:33.467) not too far behind.
Then came the two former world champions in their Ferraris, with Sebastian Vettel (1:33.584) edging out his teammate Kimi Raikkonen (1:33.632).
Force India's Sergio Perez and Nico Hulkenberg also pulled off fast laps right at the death to climb up to seventh and eighth, with timings of 1:34.319 and 1:34.489.
Jenson Button (McLaren) and Felipe Massa (Williams) rounded out the top ten in qualifying.
For the complete qualifying list, click HERE