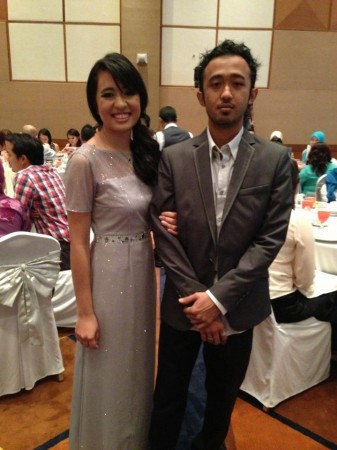 The youngest son of missing Malaysian Airlines flight MH370 pilot, Captain Zaharie Ahmad Shah has finally broken his silence to rubbish the allegations that his dad deliberately crashed the plane into the ocean.
Ahmad Seth has said that he "ignored all the speculation" in the media about his 53-year-old father. Many theories have been doing the rounds since the plane mysteriously disappeared en route to Beijing from Kuala Lumpur on 8 March morning. One of the theories speculated that the pilot could have deliberately crashed the plane either to commit suicide or to take revenge against his government for some political reasons.
The 26-year-old has also said that his family has not yet accepted the official ruling that all 239 people onboard are dead and that they will wait for physical evidence.
"I've read everthing online. But I've ignored all the speculation. I know my father better," Seth told Malaysia's newspaper New Straits Times dismissing wild theories of his father, including the theory that his father was a political fanatic and might have hijacked the Beoing jetliner.
"We may not be as close as he travels so much. But I understand him," he said.
Speaking about Malaysia government's ruling that all the passengers have perished following the crash, he said that his family was not willing to believe that.
"Now, we are just waiting for the right confirmation," he said adding: "I will believe it when I see the proof in front of my eyes".
This comes only days after his sister, Aishah Zahrie, who was living in Australia, was quoted as saying that the wild speculation about her father's involvement in a possible hijack and 'suicide' crash was killing her family.
A spate of news reports earlier threw Zaharie into the spotlight and speculation grew on his role in MH370's possible hijack. One theory claims the pilot may have hijacked the plane as a political protest against Datuk Seri Anwar Ibrahim's latest sodomy conviction. Ibrabhim is the Leader of Opposition of Malaysia.
It was reported that hours before he took command of the airplane bound for Beijing, the pilot had gone to court for the sentencing of Anwar in a sodomy case. He was thought to have been upset by the High Court's decision to jail the opposition leader for five years.
British tabloid, Mirror later posted a photograph of the pilot wearing a T-shirt with an anti-government slogan, an indication that he might have been really upset with the Malaysian government. The 53-year-old captain, more importantly, was said to be a vocal political activist.
Another news report posted a photograph of the pilot with a meat cleaver in one of his hands and a pot of chopped meat in another, suggesting a gory picture, although many people slammed the report, saying the pilot could have simply been doing his usual household chores.