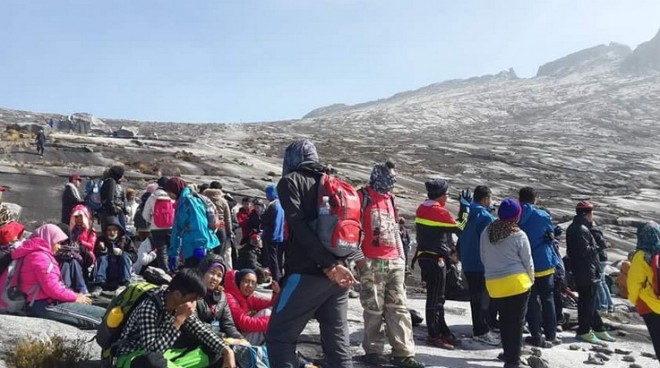 A strong 6.0 magnitude earthquake rocked Malaysia early on Friday, and some casualties have been reported in the aftermath.
The earthquake hit Sabah's west coast, causing landslides on Mount Kinabalu, where at least five climbers are feared dead.
About 100 climbers were at the Mount Kinabalu summit at the time of the earthquake, The Star reported, adding that the fate of 40 climbers is still unclear.
The quake caused huge boulders and rocks to roll down the mountain as the climbers were descending at about 7.17 am, the report said.
About 160 climbers are still stranded on the mountain, CNN reported.
Tremors from the earthquake shook some buildings even in the interiors of Malaysia, The Malay Mail Online reported. It also said there were unconfirmed reports of buildings cracking.
Some Malaysians shared pictures of minor destruction on social media sites.
Photos from those living near popular tourist site, Mount Kinabalu, close to where the quake struck #Sabah #quake pic.twitter.com/Ts5AAngg4a

— Sumisha Naidu (@sumishanaidu) June 5, 2015