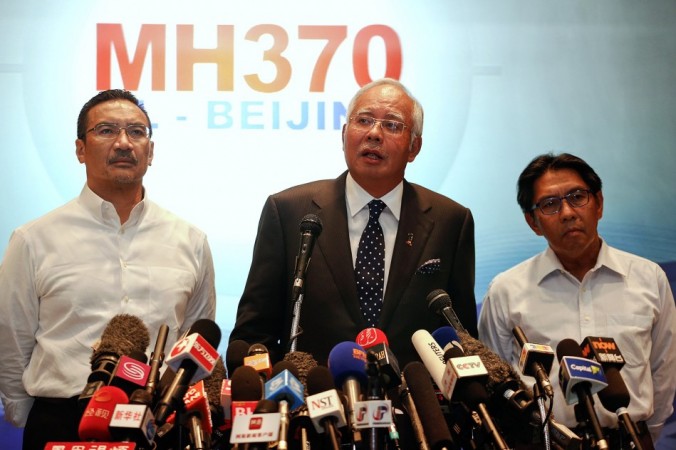 Malaysia on Tuesday deported two Australian journalists who were detained in Sarawak for three days for allegedly obstructing a public servant from discharging his duties. They were taken into custody on Saturday for crossing a security line and approaching Malaysian Prime Minister Najib Razak to question him about a corruption scandal.
Australian Broadcasting Corp. (ABC) television reporter Linton Besser and camera operator Louie Eroglu flew out of Malaysia Tuesday after the Australian government intervened to free them. They were due to appear in a court on Tuesday and the media house had confirmed that the journalists were charged. However, the charges were later dropped without any explanation given to the journalists, ABC News said.
"Obviously, they are relieved," Besser and Eroglu's attorney Albert Tang told AFP.
Earlier on Monday, Australian Foreign Minister Julie Bishop said the issue would be raised with the "highest levels within the Malaysian government," according to Al Jazeera. Bishop had also said that journalists should be allowed to work without interference.
The duo, who were in Malaysia to report on the corruption allegations involving the incumbent prime minister, allegedly posed questions at Razak about the corruption charges when he was about to enter a mosque in Sarawak's capital, Kuching. The Malaysian prime minister did not reply to the questions.
The journalists would continue to investigate the issue, ABC's news director Gaven Morris said.
In 2013, Razak had $681 million deposited in his account, which he said was a "personal donation" from the Saudi Arabian royal family. However, critics accused that the money came from an investment fund set up by him in 2009. He was also under the scanner for his involvement in the murder of a Mongolian woman in 2006. His bodyguards were charged with the murder and were sentenced to death.
The Mongolian woman, Altantuya Shaariibuu, a translator and allegedly lover of a senior government official, was involved in a case of illegal transactions made during a defence purchase worth $1.1 billion in 2002. Razak was the defence minister then.