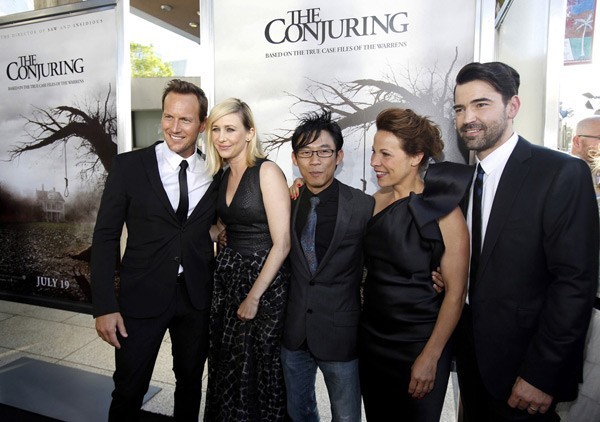 It was another feat for Malaysian-Australian director James Wan as he premiered his second directorial project "The Conjuring" after the super successful sleeper hit "Insidious".
The film which was premiered at the Cinerama Dome in Los Angeles, California, on Tuesday had the cast members and director walking the red carpet.
Wan, 36, gave said on Facebook that he was "excited and nervous as heck". "I think I'm gonna puke. But no turning back now. This part of the journey is about to come to an end," he said.
"The Conjuring" is Wan's ghastly outing after "Insiduous" which is based on the real-life incident of two paranormal investigators - Ed and Lorraine Warren, and their attempt to aid a family subjected to evil spirits.
The talented directed known for his sinister films like the "Saw" series, "Dead Silence" and the worldwide hit "Insidious" (2010) was very upbeat about his forthcoming dark flick.
In a recent interview to Variety, Wan revealed, "I get scared so easily in real life, so I keep things very light and fun on the set when the cameras aren't on. This work is so hard and the scenes were so intense so I tried very hard to make it fun."
Wan presently has his hands full with the upcoming sinister sequel 'Insidious 2' and has stepped into the directorial shoes for the seventh part of super successful series "Fast and Furious" starring Vin Diesel and Paul Walker.
The Royal Melbourne Institute of Technology (RMIT) graduate was born in Malaysia's Kuching area and moved to Australia where he completed Bachelor of Arts.
Wan debuted into filmmaking with "Stygian" (2000) which he directed and wrote.
Here is the official trailer of "The Conjuring":