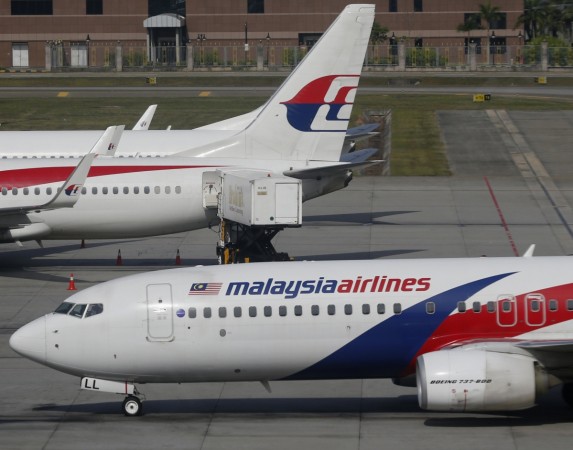 A Malaysia Airlines flight, on route to Hyderabad, turned back and landed in Kuala Lumpur on Sunday, four hours after it took off, due to a techincal defect.
The MH198 landed safely at the Kuala Lumpur International Airport, Malaysia Airlines authorities revealed.
The airline stated that the plane was forced to dump fuel and return to Kuala Lumpur as a precaution due to an autopilot problem but social media was abuzz with reports of a possible fire onboard.
MH198 to Hyderabad departed Kuala Lumpur at 10.20pm on Saturday night but it turned back due to an autopilot defect and landed back at 2.01am on Sunday, the airline pointed out in an offical statement.
"The defect did not have any impact on the safety of the aircraft or passengers, however, as a precautionary measure, the operating captain decided to turn back," read the statement.
Malaysia Airlines, which has already been affected by two major air disasters this year, refuted social media reports which stated that the Boeing caught fire.
"Claims circulating in social media that the aircraft was on fire was untrue. The airline also appreciates the public' s cooperation to refrain from making speculations to avoid discomfort among air travellers."
Initial reports on social media stated that the aircraft made an emergency return, due to "burning fuel".
#MH198 KL-HYD after burning fuel for quite some time, made an emergency landing successfully at KLIA. Reasons unknown pic.twitter.com/9Tx0CdnY0X

— OMNI FLYERS (@omni_flyers) September 13, 2014
A Twitter post, based on live feeds collected from the airport traffic control, showed that the Malaysian flight circled around the airport before it was cleared for landing.
UPDATE Malaysia Airlines flight #MH198 from Kuala Lumpur to Hyderanad will return to KUL after burning fuel. pic.twitter.com/50jEtnL4SO — AirLiveNet (@airlivenet) September 13, 2014
MH198 even started a trend on Twitter.
Quite the heart attack seeing another MH on trending .. luckily nothing to be worried about #MH198

— Hanif Wakaka (@wthanif_) September 14, 2014
Malaysia Airlines is facing a massive overhaul following the twin tragedies.
The disappearance of flight MH370 on 8 March, carrying 227 passengers and 12 crew, followed by the shooting down of flight MH17 over eastern Ukraine on 17 July, killing all 298 passengers and crew on board, had pushed the state-owned carrier into a major crisis.