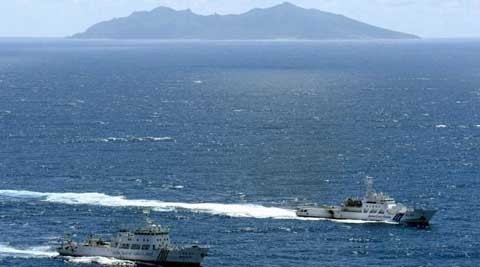 In a theory that is more baffling and confusing than all the theories put together, a Chinese University has claimed that a bizarre 'seafloor event' could have been linked with the Missing Malaysian jetliner MH370.
The earthquake-like event was reportedly detected near the waters between Malaysia and Vietnam and occurred at about 2:55 am local time on Saturday. The event occurred about one and a half hours after what was initially reported as the pane's last point of contact.
Chinese Xinhua News Agency reported citing a research group on seismology and physics of the earth's interior, which undertakes researches under the University of Science and Technology of China, that the area located 116 km northeast from where the last known contact with the plane was recorded is actually a non-seismic region.
"The seafloor event could have been caused by the plane possibly plunging into the sea," the group said.
The group also added that if the data proved to be linked to the missing flight, "the strength of the earthquake wave indicates the plunge was catastrophic."
The theory however is unlikely to hold good as the Malaysian Prime Minister Najib Razak said on Saturday citing various military and satellite data that the plane was still flying definitely until 8:11 am (local time, 9 March). Until now, the plane was reported to have vanished from radar at around 1:21 am.
This new information indicates that the plane had flown thousands of miles away from what was earlier reported to have been the last point of contact.
The wide-body jet, carrying 239 people onboard, was reported to have vanished from the civilian air-traffic control radar in the wee hours on Saturday, only about an hour into its journey from Kuala Lumpur to Beijing.