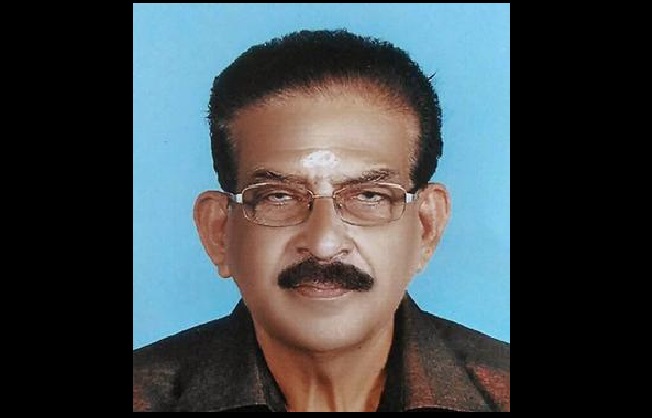 Malayalam film and television actor R Govinda Pillai aka Kochaniyan passed away at a private hospital in Kollam on Tuesday, April 17. He was 72.
The actor, who was a cancer patient, was undergoing treatment for quite some time and was recently hospitalised after his condition worsened. The mortal remains of the veteran actor will be cremated at the premises of his residence at SV Nagara in Puliyathumukku near Ayathil at 3 p.m. on Wednesday.
Kochaniyan made his acting debut in the popular Malayalam television serial, "Arabikkadalinte Rani" on Doordarshan. Later, he entered the Mollywood industry through actor-turned-filmmaker Balachandra Menon's hit movie "Karyam Nissaram." The talented artiste has acted in more than 25 movies and almost 100 television serials. He has acted in the hit serials, "Vamsham," "Sthree," "Murapennu," Snehatheeram," "Black and White," "Maunameghangal," "Hamsageetham," among many others and was last seen playing a pivotal role in "Ezhu Rathrikal."
The notable movies of the actor include "April 18," "Prashnam Gurutharam," "Samooham," "Cheppadi Vidya," "Pakshe" and "CBI Diary Kurup," among others.
Kochaniyan had worked with the Indian Railways in Bangalore till 1972 and had also served as the senior manager at the Kollam District Cooperative Bank. He is survived by his wife, G Nalinambika and two daughters, Swapna and Pinky.