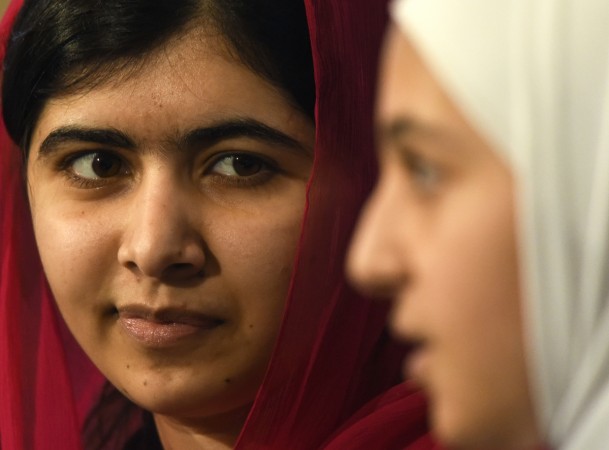 Nobel laureate Malala Yousafzai on Tuesday condemned the ongoing violence in Kashmir and called on the United Nations (UN) and the international community to work together to end the "inhumanity and heartbreak" in the Valley.
"The Kashmiri people, like people everywhere, deserve their fundamental human rights. They should live free from fear and repression. I call on the United Nations, the international community and India and Pakistan to work together with utmost urgency to right these wrongs, providing the people of Kashmir with the dignity, respect and freedom they deserve," the Pakistani teenager, who was shot in the head by the Taliban in 2012, told Dawn.
Kashmir has been hit by violence since the killing of Hizbul Mujahideen commander Burhan Wani by the Indian forces in an encounter. More than 70 people have died in the clashes that followed as the state curfew entered into the 61st day.
"Dozens of unarmed protesters have been killed and thousands wounded, including hundreds of people blinded by pellet guns used to put down demonstrations. Many schools have been closed, keeping children away from their classrooms. I stand with the people of Kashmir. My 14 million Kashmiri sisters and brothers have always been close to my heart," Malala said.
Violent protests in Kashmir claimed the lives of two more people on Tuesday and injured over 100 others as separatists called for a shutdown and protests on the upcoming Bakrid festival, the Hindu reported.
Clashes between the security forces and the locals around 3 a.m. in Seer Hamdan village of Anantnag district in Kashmir resulted in the death of one youth, Naseer Ahmad Dar, who died of pellet gun injuries taking the number of deaths by pellet gunshots to seven.
"The police came under heavy stone pelting when they went to the area to arrest those disturbing peace. One youth died. Pellets are being used only when the need arises," Inspector General of Police, Kashmir, S.J.M. Jeelani was quoted by the daily as saying.
Dar's funeral turned into a rally attended by hundreds of supporters.