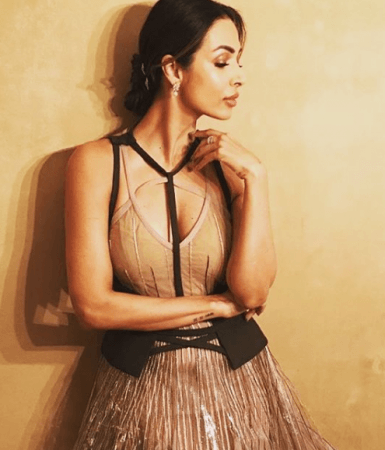 Malaika Arora was honored at the FICCI Flo's Young Women Achiever Awards in the fashion category, March 6.
The actress shared the news on social media and wrote, "Thank you #ficci#yflodelhi for the honor and making it such a memorable morning in Delhi .and a huge congratulations to all the other amazing women being honoured ....#powertoempower#youngwomenachieverawards #fashion#entrepreneur....... special mention to my all super women's team workin..... @ektakauroberoi@divyachablani15 @manekaharisinghani@sheetal_f_khan(sic)."
But who knew that something positive would immediately turn negative?!
Malaika decided to dress up a little different for the occasion and wore an ensemble by the brand HassIdriss. While the dress looked good on her, however, the hemline's outermost layer looked like it was made of plastic. Soon the actress was trolled on social media. Most of the comments were all about reminding her that plastic is banned in the state.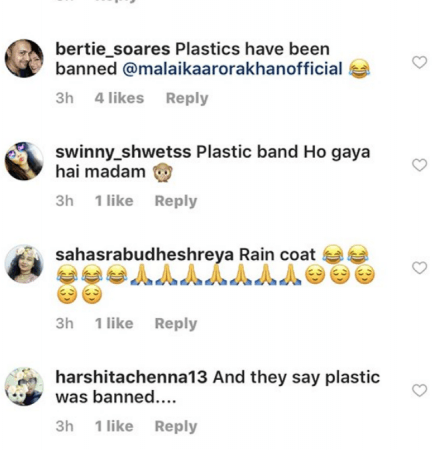 Well, Malaika is not someone who took these trolls lightly. The model-actress replied but in her own style. One of the trolls which read: "Sorry Malaika but there is a Plastic Ban."
To which she replied, "It's not Plastic... It's PVC...but noted."

Malaika has always been right with her fashion game and is someone who doesn't take things lying down. Recently, Kareena Kapoor Khan also got trolled for her look in Manish Malhotra's fashion show with comments on her drastic weight loss and clothes. The actress chose to ignore it.