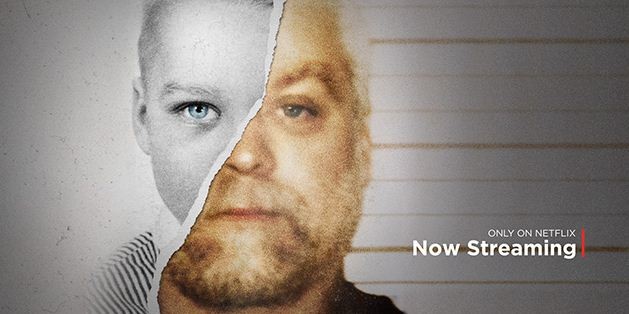 As most of the US (and other parts of the world with access to Netflix) lived through heartbreaking moments whilst watching "Making a Murderer", the obsession with true-crime documentaries has never been more evident or obvious. No doubt, stories that emerge from grisly crime scenes are fascinating for the sole reason that they expose the legal processes that surround crime. This genre of storytelling touches at the heart of a universal human experience: retribution.
The stories told in many true-crime documentaries explore this closure for the narrator, the audience and the subject of their plot. Indeed, there are many such docu-series that trample upon hope embedded in a justice system, and some which celebrate the very system and offer finality. Here's a list of docu-series that excel in narrating such stories:
The Thin Blue Line
This 1988 documentary made by the legendary Errol Morris follows the story of Randall Dale Adams, wrongly convicted for the murder of a Texas police officer in 1976. Adams, sentenced to life in prison, had no previous criminal record. In the documentary, Morris interviewed the judge, witnesses and detectives and presents the story of man who was wrongly convicted.
Dream/Killer
This compelling film explores a crime that took place in Columbia, Missouri, in which 17-year-old Ryan W Ferguson was convicted for the murder of Kent Heitholt, a sports editor at the Columbia Daily Tribune. "Dream/Killer" follows the journey of Ferguson's dad, who takes on the legal system with a powerful campaign to prove his son's innocence.
The Jinx: The Life and Deaths of Robert Durst
This HBO docu-series concerns itself with the many alleged murders real-estate tycoon Robert Durst committed. The six-part mini-series explores his wife Kathie's disappearance and the death of Durst's neighbour Morris Black in Galveston, Texas.
Cartel Land
This Oscar-nominated documentary depicts the drug war at the US-Mexico border and focuses on a vigilante group, Autodefensas, fighting Mexican drug cartels. Director Matthew Heineman said in an interview the idea for the film came after reading an article inn Rolling Stones Magazine. He told The New Yorker: "I wanted to know what happens when government institutions fail and citizens feel like they have to take the law into their own hands."
West of Memphis
If you're not familiar with the story of the West Memphis Three, this documentary is a good place to begin. It captures the trial of three Arkansas teenagers found guilty of murdering three eight-year-old children. Their motive was painted as part of a satanic ritual which led to the judge sentencing two of the boys to life in prison and one to death.