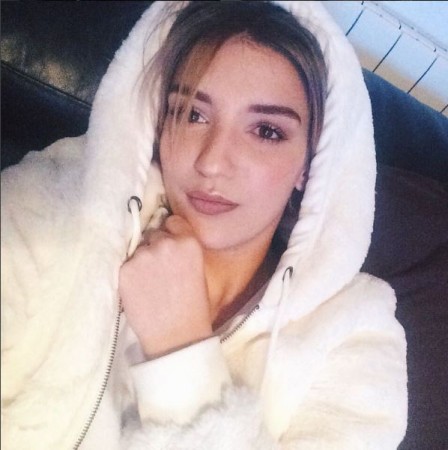 There are times when social media feels like a pain, especially with all the fake news that circulates on it day in and day out. However, today we are glad that social media exists as if not for it, we would never stumble upon this amazing makeup artist who has left us speechless.
Kenza is a 22-year-old makeup artist from France who just completed a course in professional makeup and is already kicking up a storm on social media with her talent. Last week, she shared her work online – part of her final exam – and Twitter cannot stop raving about her and for good reason.
The aspiring makeup artist painted a model with large and broad brush strokes making it looks like a painting and not a real human being. And trust us, it does take some time to realise that it is a human model and not a painting.
Talking about the project and how popular it became on social media, she told Buzz Feed: "I absolutely did not expect so many people to react on Twitter. I thought I'd get 30 retweets, tops. It was a surprise to see that people could give me so much strength through their messages." She also explained that it was a time-consuming process and that it did take quite some effort.
"It took me about two and a half hours to put makeup on the model, and a week's work in advance to prepare the scenery," Kenza added. She also said that she was inspired by artist Alexa Meade, who too is known for such paintings.
Take a look at Kenza's work which is left us spellbound.