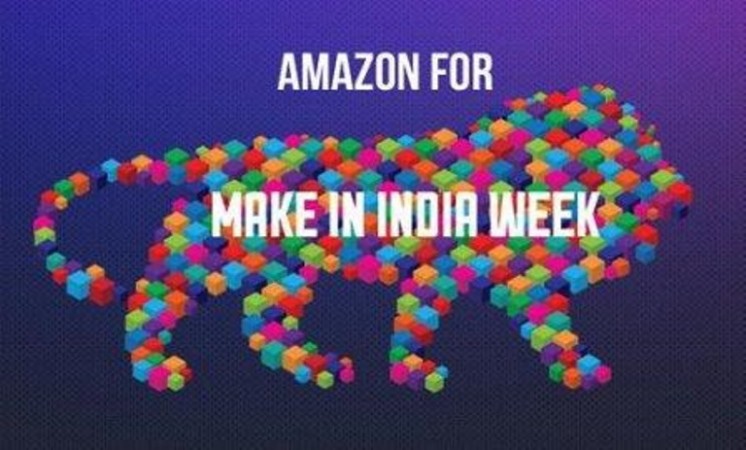 With Prime Minister Narendra Modi inaugurating the Make in India Week on Saturday, Feb. 13, 2016, Seattle-based Amazon has announced its support to the government's flagship initiative. The ecommerce giant has set up a dedicated "Make in India" store on its online portal to showcase products from different categories manufactured in India.
Amazon is using its global presence to showcase products in various categories, such as tapestry, handicrafts and Ayurveda, from thousands of Indian manufacturers and sellers on the international Amazon.com e-store. A company spokesperson said there are over 6,000 sellers in India that are a part of Amazon's Global Selling, which connects Indian sellers with international customers.
"We are very excited to support the Make In India Week with several initiatives on both Amazon.in and Amazon.com," Amit Agarwal, VP and Country Head at Amazon India, said in a statement. "Make in India connects with our mission to transform how India buys and sells and we are thrilled that it will provide further impetus to Indian manufacturing allowing customers globally to access Indian innovations and creations."
Amazon is offering special deals on a wide range of products featured in the Make in India Store, which has a unique design with a special logo that aligns with the Make in India Week logo.
The Make in India campaign was launched in September 2014 as a platform to attract international business to invest and manufacture products in India. The primary focus of the initiative is to create job opportunities, boost the national economy and gain global recognition. The programme emphasises on local manufacturing of products in 25 sectors, including automobiles, pharmaceuticals, space, textiles, biotechnology and electronics.
Several companies, including Huawei, Spice, Xiaomi, Celkon, Lenovo, Foxconn Technology, Mercedes-Benz and Fiat, have already showed their support for Make in India. The initiative is being promoted on a large scale with a six-day campaign Feb. 13 and 18, 2016.