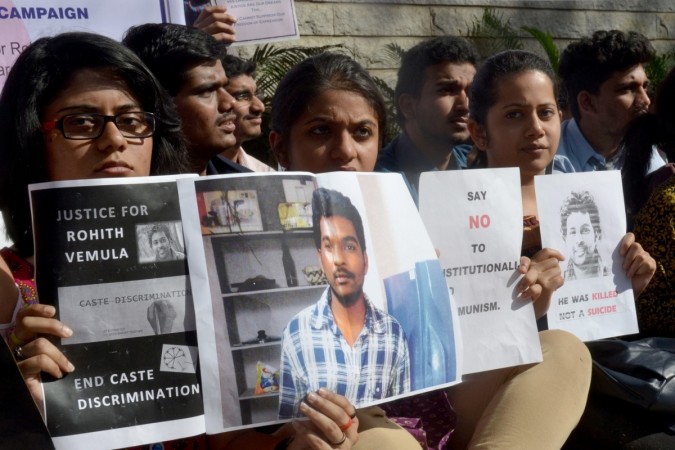 Suicide or self-harm caused a majority of adolescent and youth deaths in India in 2013, according to a study conducted by the Institute for Health Metrics and Evaluation (IHME), which is to be published in the international medical journal, Lancet. Suicide/ self harm claimed 62,690 youngsters' lives in India, followed by road accidents that led to 41,168 deaths and tuberculosis (32,171 deaths), the Indian Expressreported.
Suicides were particularly reported as a leading cause of death in the age group of 15-19 years and 20-24 years. According to the report, the number of suicides in 2013 in the age groups of 15-19 years and 20-24 years was 23,748 and 35,618, respectively.
In the age group of 10-14 years, intestinal infections emerged as a giant killer, claiming 11,668 lives, followed by diarrhoeal diseases, which led to 7,375 deaths. Self harm in this age group led to 3,594 deaths, the Indian Express quoted the report as saying.
India's youth in the age group of 10-24 years, which constitutes 30.11 percent of the country's total population, is threatened by suicides, road accidents, tuberculosis and mental health disorders.
"Adolescents today face new challenges, including rising levels of obesity, mental health disorders and high unemployment," Vikram Patel, the professor of International Mental Health at London School of Hygiene and Tropical Medicine, U.K., and an expert researcher for the Lancet report was quoted by the Indian Express as saying.
According to the report, continuous neglect and lack of investments in the health sector is leading to loss of young lives globally. Two-thirds of young people are growing up in countries where preventable and treatable health problems, like HIV/AIDS, early pregnancy, unsafe sex, depression, injury and violence remain a daily threat to their health, well-being and life chances, an official statement by the Lancet released on Monday said.
"This generation of young people can transform all our futures. There is no more pressing task in global health than ensuring they have the resources to do so. This means it will be crucial to invest urgently in their health, education, livelihoods, and participation," George Patton, a professor at the University of Melbourne, Australia, and the lead author of the study, said.
Adolescents aged 10-24 years (1.8 billion) represent over a quarter of the worldwide population, and 89 percent of them live in developing countries. Their number is slated to increase to nearly 2 billion by 2032, according to the statement.
The analysis further revealed that HIV/AIDS, road accidents and drowning led to one-quarter of deaths of 10-14 year olds globally in 2013. It also said road accidents, and self-harm and violence were the leading causes of death for 15-19 year olds and 20-24 years olds, respectively.
Depression caused maximum ill-health among youngsters worldwide in 2013, affecting more than 10 percent of the youth, followed by the rising burden of skin diseases, like acne and dermatitis.
Unsafe sex, alcohol and drug use were found to be the fastest- growing health risk factors among the youth worldwide, according to the report.