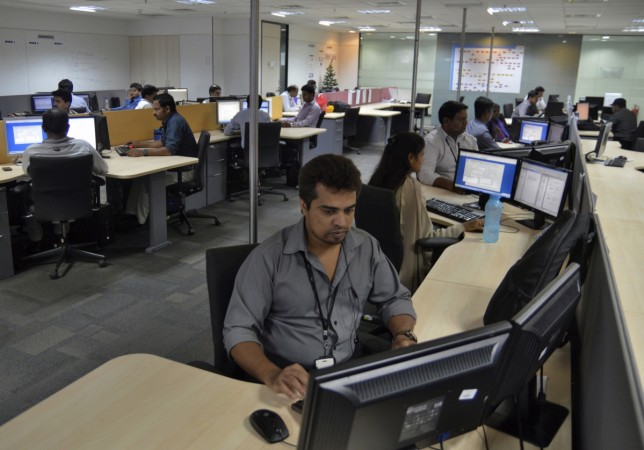 Majority of Indian employees would like to work from their homes, especially senior workforce above 45 years of age, reported Press Trust of India, citing a survey. It noted that going forward telecommuting will be crucial for ensuring efficacy of employee friendly policies within organisations.
HR services firm Randstad interviewed close to 7,500 employees in India to understand various facets of employee work environment and behaviour. It cited, primarily, that 53 percent of its respondents preferred telecommuting and the rest liked to work from an office space.
Telecommuting also remained the preference amongst majority of males (52 percent) and females (54 percent), particularly those above the 45 year category, it noted.
There is a lot of focus to take work to the people as opposed to bringing the people to work, Moorthy Uppaluri, CEO of Randstad, told PTI. He added: "This will erase the border around organisations, thus broadly undefining the work place and offering the much wanted freedom and empowerment to the work force."
Work Type
Work schedule, another interview parameter, witnessed 58 percent of the respondents saying that they were happy with their current schedule, while 36 percent were willing to take up more work for a higher pay.
Forty percent of the respondent in the survey said they put in more than 45 hours a week. Not surprisingly, more men (46 percent) than women (32 percent) worked for that long. However, on an average men work 39 hours a week while women 35 hours, PTI cited the survey.
It noted that 50 percent of the employees preferred a standard working hour when it came to be calculated for a week, while on a daily basis the working hours could be variable, according to 37 percent of the respondents.
Uppaluri noted further that "prospect of higher income is the primary motivational factor that drives Indian employees to work harder." He added that promotion and personal development occupied the second and the third positions. Higher income, promotion and personality development had 76 percent, 55 percent and 42 percent of the respondents vouching for it respectively.
Interestingly, the report noted that women were driven more by promotions, while men by their influence at work.