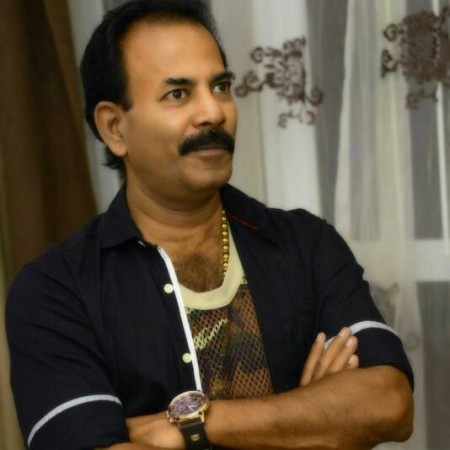 A few days after Asianet News Chief Coordinating Editor Sindhu Sooryakumar received at least 2,000 threatening and abusive calls for her debate show on Mahishasur Jayanti, Malayalam movie director Major Ravi's statements, purportedly against the journalist, has become a hot topic of discussion on social media.
During a recent programme Saturday, the former Indian Army officer verbally abused the news anchor. "She said Durga Devi a sex worker because she (Sindhu) also belonged to the same category. If I am given a chance, I would spit on her face, that's all," Ravi said during the event.
The filmmaker also claimed he hadn't insulted any particular channel or journalist, as some news reports suggest, and added he doesn't regret his comments against the woman. "I haven't insulted any channel or any mediaperson by taking names. Some websites had reported that I had passed derogatory remarks against a media person by taking her name. This is totally rubbish. I have not watched the media debate in question fully. I was only reacting on the basis of news reports," Major Ravi told Onmanorama. Even though he is never heard saying Sindhu's name, many sections of society have inferred that he was talking about the journalist.
Listen to Major Ravi's controversial statements against the journalist here:
Meanwhile, the former chairperson of Kerala State Youth Commission, Sindhu Joy, has lambasted Major Ravi for his remarks, and said his tongue should be fed to dogs.
"I respect all soldiers for protecting our country. While many dedicate their lives to protect us, former officer Major Ravi is a shame to the Army. How can you say you will spit on a woman's face? Don't you have a mother? I, too, had watched Sindhu Sooryakumar's live chat show, but I still can't figure out where she insulted Goddess Durga. For accusing a journalist based on a fake story, your tongue should be fed to dogs, (translated)" the "Malayalee House" reality show participant wrote on her Facebook page.
Sindhu Sooryakumar was the moderator of a recent debate aired on Asianet News with Congress MP Anto Antony, CPI(M) MP MB Rajesh and Kerala BJP spokesperson VV Rajesh. The topic was whether celebrating Mahishashur Jayanthi could be considered an act of treason. Even though it was VV Rajesh who called Goddess Durga a "sex worker," Sindhu Sooryakumar was accused of the act by many activists, who shared her number through the WhatsApp group Sanga Dhwani and called on the members to abuse the senior journalist. Following this, five activists were arrested for threatening the journalist.
Watch the video of the controversial discussion here: