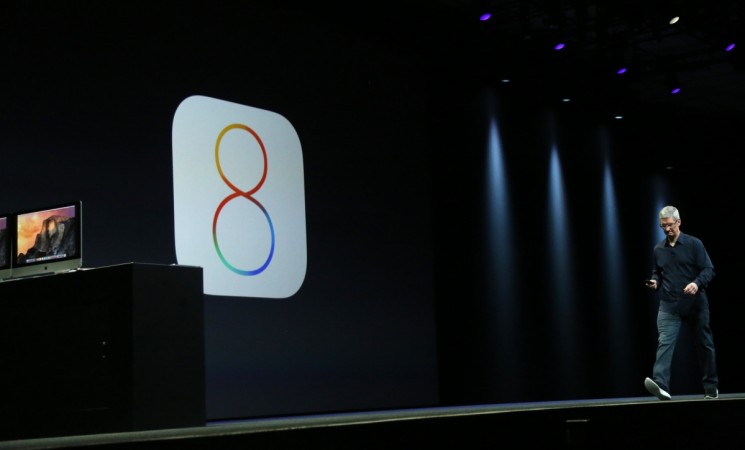 Apple primarily focused on security with the iOS 8.2 software update for iPhones and iPads but missed out on major concerns.
The update started rolling out to users earlier last week. It unlocked several new features and brought some bugs affecting the performance of the devices. Users have complained that the iOS 8.2 encountered installation issues along with other problems such as Wi-Fi bugs and battery drain.
While Apple is yet to roll-out a patch for the known issues, here's a guide to help you overcome these problems temporarily. (via Youth Health)
Installation Errors
If you are experiencing problems installing the iOS 8.2 update on your iPhone or iPad, you are not the only one. Some users have already reported the problem where they experience the installation getting stuck at a certain point.
Solution: To bypass the frozen screen, users must hard reset the device. To do so, hold down the power and home button simultaneously. This has helped users continue with the installation without errors.
WiFried
WiFried is a long-standing issue and has the biggest iOS thread on Apple's support forum. The Wi-Fi bug's existence for a stretched out time has earned it a title, "WiFried," which users refer to when wireless connections on their phone drop or refuse to connect. At times, the problem has also been associated with extensive battery drain, resulting in just 4-6 hours of battery life on iPhones and iPads.
Solution: It's best to wait for Apple to roll out a patch addressing the concern, but resetting the network settings has proven helpful to some users. If you are experiencing the same problem, go to General > Reset > Reset Network Settings. Wait for the device to reboot and check if the problem persists.
Battery Drain
Users have constantly been complaining about shortened battery life on their phones following the major update. Apple is yet to address the problem, hopefully along with its WiFried issue, until then you can try a few tricks to overcome battery drain.
Solution: Resetting the device's settings can be helpful. Go to General > Reset > Reset All Settings. If this step fails to work and if you are experiencing overheating problem, restart the phone to cool down the battery.
Finally, if the issue persists, try reinstalling iOS 8.2. Take a back up of your data using iTunes or iCloud as updating software will wipe your phone clean.
Besides these glitches, iOS 8.2 also brings several improvements to its Health app and fixes bugs in Maps, Mail, iTunes, iCloud, Calendar and more. Apple is also adding Apple Watch app to iDevices with the update and users will have no option to delete or exclude it from the install.