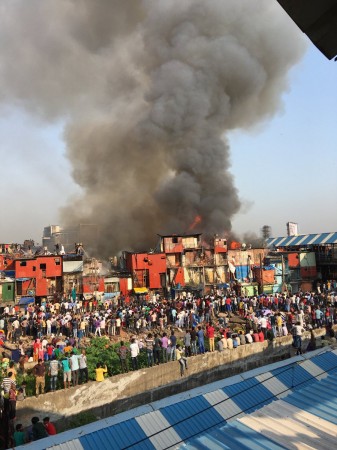 A major fire broke out in Mumbai's Behrampada area near the Bandra railway station on Thursday afternoon. The fire was reportedly caused by a cylinder blast during a Brihan Mumbai Municipal Corporation's demolition drive.
At least 16 fire engines and 17 water tankers have been sent to the slum to fight the fire. The foot overbridge and the booking office in the railway station has also been damaged by the fire.
No casualties have been reported so far. Meanwhile the police have cordoned off the area. Suburban train services were delayed but have been restored. People are not allowed to go to the east side of the railway station.
The fire engulfed the area in thick smoke.
Most of the slum dwellers have left their houses with their belongings fearing that the fire may spread.