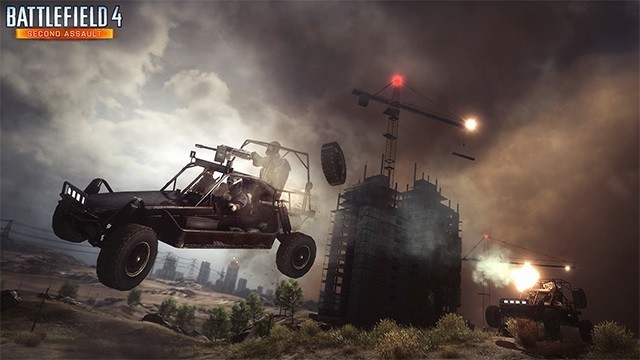 DICE may be working hard on guaranteeing that its latest Battlefield Hardline title offers the kind of experience that's expected from it, but that doesn't mean it has stopped all support for the previously released Battlefield 4. And according to reports, the company is ready to push out the next biggest update for the game.
The new Battlefield 4 update, arriving on 26 May, is said to bring a host of new weapons for players, alongside adding a brand new game mode called 'Gun Master'.
As expected, due to the nature of the update, the game's multiplayer offering will remain offline for various platforms, starting at 1am PDT for PC. Xbox One and Xbox 360 servers, on the other hand, will go down at 2am and 3am PDT respectively. Overall maintenance for the game will then conclude at 5am PDT with the PS4 and PS3 versions being updated last.
As far as the new weapons are concerned, these include a burst-fire Assault Rifle (highly demanded by fans), a Carbine with its bullpup shooting and vertical grip, and the PDW with a silencer. There's also a new sidearm, which can be essential for long-range sniping, and a new LMG (a cross between a heavy machine gun and an assault rifle).
Apart from that, the new Gun Master in-game mode is said to work out like team deathmatch, although it will only offer new weapons with two consecutive kills.
Are you waiting for the next Battlefield 4 update? What would you like to see from the weapons arriving with it? Let us know in the comments section below.
[Source: Gamingbolt]