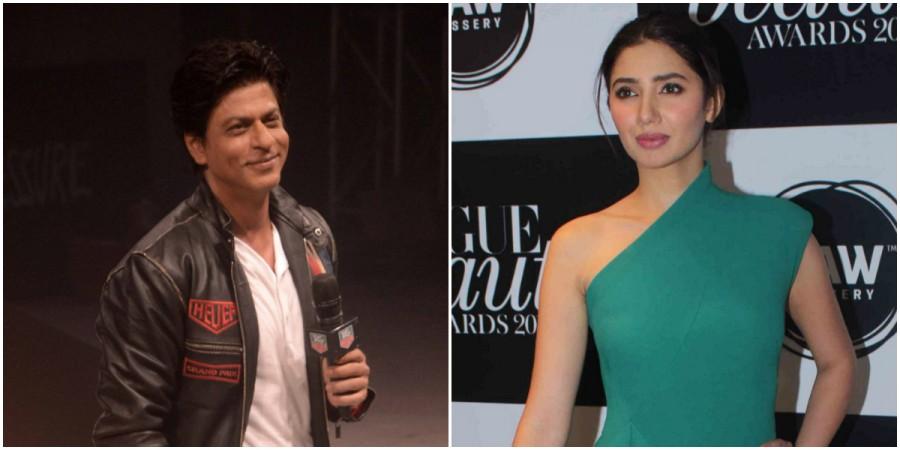 When you have Shah Rukh Khan standing right in front of you, it's hard to get your expressions right (fans find themselves giddy and overwhelmed all the time) let alone dialogues. This is not to say that Mahira Khan is a crazy fan, but she did forget her first lines with the superstar for "Raees."
My first scene in the film was with him (Shah Rukh). I was wondering what would happen. I was prepared with my dialogues and when he came I forgot my dialogues, so that is one moment I will always remember," she told the Press Trust of India.
What Mahira also said was that they have been shooting the crime-thriller since 2014 and now she is "anxious, impatient and nervous." "I am fluctuating with all the emotions," she added.
Makers didn't want a clash with Salman Khan's "Sultan," which is why they pushed their film from July 6 to Jan.26, 2017, which still isn't good news because Hrithik Roshan's "Kaabil" arrives in theatres on the same day.
The producers and actors have been holding meetings to make sure that both these films do not open on the same day. Unfortunately, discussions haven't resulted in anything concrete.
A few days ago, SRK and producer Ritesh Sidhwani were spotted outside filmmaker Rakesh Roshan's house, which triggered speculations that the clash has been averted. But Rakesh dampened everyone's spirit with his statement, in which he confirmed that both "Kaabil" and "Raees" will release on the Jan.26.
"We were just sitting and chatting like old times. It was good to catch up as we have done many films together - I gave Shah Rukh a break in 'King Uncle,' then 'Koylaa' and 'Karan Arjun'," the press quoted Rakesh as saying.