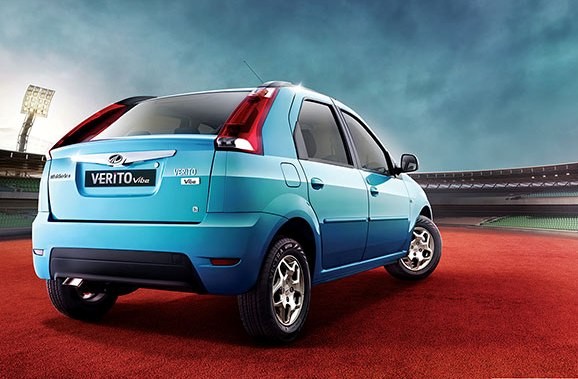 The production of the Verito Vibe, utility vehicle specialist Mahindra and Mahindra's only small car in the market, has been suspended. The hatchback version of the Verito was struggling with poor performance in the market, leading to plummeting sales this financial year.
No production of the Vibe has taken place since the start of the financial year, Business Standard reported. The company is said to have sold only 32 units of the Vibe in the first five months of this fiscal. It had sold 619 units last year.
Production might be suspended until the existing stocks at dealers get cleared out. The company insists it has neither discontinued the Vibe nor has any plans to do so.
Launched in 2013, the Vibe is sold only in India. The car, based on Renault Logan platform, is powered by a 1.5 litre Renault K9K diesel engine, which churns out 65PS of power and peak torque of 160Nm. Sold in D2, D4 and D6 variants, the price range of Verito Vibe starts at Rs. 6.39 lakh, ex-showroom Delhi. The steep pricing seems to be one of the main reasons for the lacklustre sales of the hatchback.
On the other hand, the sedan version's sales are positive, primarily due to the demand in the commercial segment. Last financial year, the sales of the Verito increased 52 per cent to 2,776 units, as against 1,823 units sold in 2014-15. The company sold 1,317 units during April-August 2016, registering 10 percent increase from the same period last year.