It has been a while since we heard anything about the TUV300 Plus, the new and bigger SUV from Mahindra and Mahindra. The SUV grabbed a lot of attention by the end of 2017 after it was spotted at the dealerships of the company, fuelling rumors of its imminent launch. But the automaker was silent on the model after that.
Now, the Mahindra TUV300 Plus is back in the news, once again and it is all about its launch date in India. According to the latest reports, the new SUV could finally be launched in India in June this year. Most of the details of the upcoming Mahindra TUV300 Plus, including the pricing, were out already and the company had delivered a few units of the bigger SUV to select customers to weigh their response.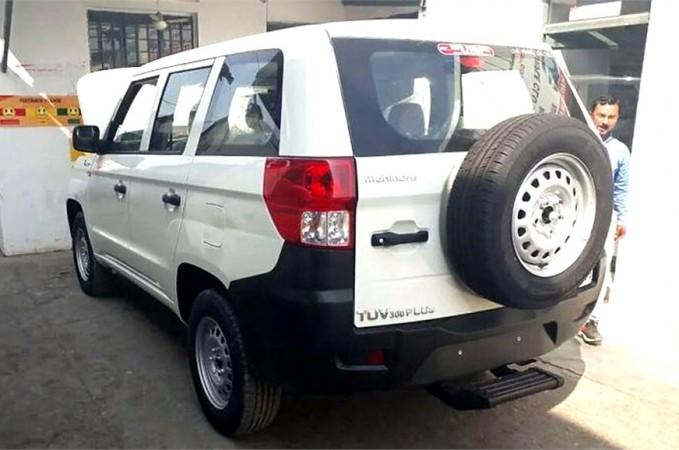 The TUV 300 Plus is the bigger SUV based on the TUV300 of Mahindra. The upcoming SUV measures 4,398 mm in length, 1,815 mm in width and 1,837 mm in height. It is 403 mm longer than the current model in the while the wheelbase is the same as the TUV300.
In styling and design, the new SUV remains almost the same as its predecessor, the TUV300. Minor tweaks at the front and rear and a new front grille differentiate the TUV300 Plus from the earlier version. Besides, the upcoming SUV is likely to be offered with different seating options, up to nine seats.
Powering the new TUV300 Plus is a 2.2-litre mHawk120 diesel engine that churns out 118.31 hp at 4,000 rpm, mated to six-speed manual transmission. The TUV300 Plus is expected to be priced in the range of Rs 8.5 lakh to Rs 12 lakh. The P4 variant of the new longer SUV will be priced at Rs 9.46 lakh, as per earlier reports.
Source: ACI