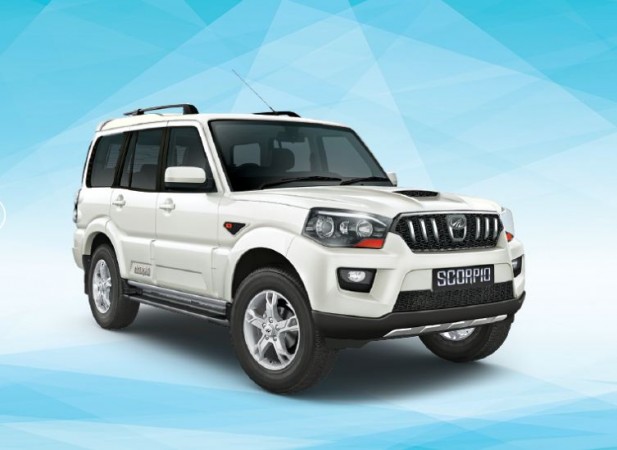 Leading SUV manufacturer Mahindra & Mahindra launched 1.99-litre diesel engine-equipped Scorpio with Intelli-Hybrid technology exclusively for Delhi and NCR market.
The Scorpio with Intelli-Hybrid in 1.99-litre diesel engine has been priced at Rs 9.35 lakh for the S4 model. The Intelli-Hybrid is also available S4+, S4+ 4wd, S6+, S8, S10-2WD (manual transmission) and S10-4WD (manual transmission) variants.
According to Mahindra, the Intelli-Hybrid technology reduces fuel consumption by up to seven per cent by assisting the engine with electric power during acceleration. It automatically switches engine off while the vehicle is stationary (start-stop) and regenerates brake energy while applying brakes to charge the battery.
Being a mild hybrid, the Scorpio will be sold with a concessional Value Added Tax (VAT) of 5 percent in Delhi. This will translate a benefit of Rs. 60,000 to Rs. 90,000 at the time of purchase, depending on the variant.
"Intelli-Hybrid demonstrates our commitment to making modern technology more accessible to a wider audience. As an organisation that puts keen emphasis on sustainability and eco-friendly practices, across every process and product, we are delighted to introduce mild-hybrid technology on the Scorpio. By reducing fuel consumption, Intelli-Hybrid helps Scorpio owners contribute towards a cleaner and greener Delhi and NCR," said Pravin Shah, President & Chief Executive, (Automotive), Mahindra & Mahindra Ltd.
After Supreme Court of India imposed registration ban on diesel vehicles above 2000cc in December 2015, Mahindra launched Scorpio with newly developed 1.99-litre mHawk diesel engine in January 2016. The sales of 1.99-litre engine-equipped Scorpio was limited to Delhi and NCR. Even after ban lifted recently, Mahindra continues sales of smaller capacity diesel-powered Scorpio in Delhi.