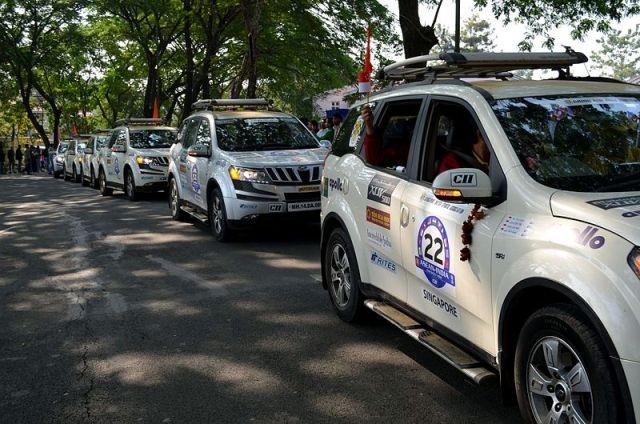 Mahindra & Mahindra, India's popular SUV maker have recalled 23,519 units of its iconic Scorpio in the country to fix a problem with its pressure regulating valves.
The company will recall the faulty Ex variant of the Mahindra Scorpio, which were manufactured between May 2012 and November 2013. The owners of the affected vehicles will be contacted by the company and Mahindra will also be carrying out inspection of all parts of the vehicles. The replacement of the part will be done free of cost.
This is the second recall of Mahindra Scorpio in less than a year. Back in December, the company recalled 900 units of Scorpio EX to replace its pressure regulating valve.
In India, the recall of vehicles has now become a common affair ever since the Society of Indian Automobile Manufacturers (SIAM) introduced a voluntary recall policy in July 2012.
Recent Vehicle Recalls in India
Hyundai Motor India recalled 2,437 units of Santa FE SUV in the country to fix a problem with the Stop Lamp Switch in May 2014.
In May, Honda India also recalled 31,226 units of its hatchback Brio and entry-level sedan Amaze in the country to check the proportioning valve of both the cars. A total of 15,623 units of non-ABS variants of Brio and 15,603 units of non-ABS variants of Amaze (petrol) have been recalled, which were manufactured from 28 February 2013 to 16 January 2014.
In one of the biggest recalls in the country, Maruti Suzuki, the country's largest car maker, had recalled 1,03,311 units of Ertiga, Swift and DZire in India to fix a problem with the fuel filler neck in April. The recall included 47,237 units of its popular hatchback Swift, 42,481 units of its sedan DZire and 13,593 units of its multi-passenger vehicle Ertiga, which were manufactured between 12 November 2013 and 4 February 2014.
Toyota India had also issued a recall for 45,000 units of its multi-utility vehicle (MPV) Innova, which were manufactured between February 2005 and December 2008, over a problem with the steering column. This was part of Toyota's global recall of the models Yaris, Urban Cruiser (manufactured between January 2005 and August 2010), RAV4 and Hilux (between June 2004 and December 2010).
Till date, General Motors India's is the biggest recall in the country. The company had recalled 1.14 lakh units of the Chevrolet Tavera in July last year, which were manufactured between 2005 and 2013 to fix the issue related to emissions and specification. Two variants of the multi-purpose Tavera vehicle - 3 (2.5L variant) and BS-4 (2.0L variant) were affected by the issue and the company had held back on manufacturing and sales of the vehicle.