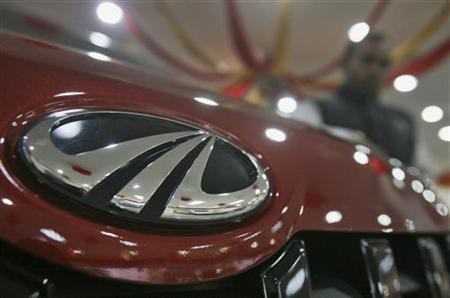 Mahindra and Mahindra have introduced the Blue Sense Mobile App for its XUV 500 model.
The new Android app will help the user control the infotainment systems of the XUV by connecting the app to the infotainment system. The app will also give information about tyre pressure, fuel data and climate control details of the vehicle along with the service history of the XUV 500.
Though android apps for vehicles are quiet common in the international market, the feature is yet to gain momentum in the Indian domestic market. With the introduction of the latest app for XUV Crossover, M&M has become one of the early auto manufacturers to launch such app for cars in India.
"This first-of-its-kind smart app will provide greater convenience, accessibility and information. We have ensured that over 41000 existing XUV500 owners can also upgrade their XUV500 with the Mahindra BLUE SENSE® APP. They just have to contact their nearest authorized XUV500 dealership for the same," said Rajan Wadhera, Chief Executive - Technology, Product Development & Sourcing, Mahindra & Mahindra Ltd, at the launch.
The Mahindra XUV500 owners can download the latest app to their android phone from the Mahindra XUV500 official website and the company has requested all the XUV 500 customers to upgrade the infotainment systems of their vehicle. At present only the W8 variant of the XUV500 supports the Blue Sense app.
Earlier Mahindra had launched Tell Tale App for the XUV 500 which allows user to know the instrument cluster of the vehicle with just one click. According to the company, more than 7,000 users have downloaded this app as of now. The Tell Tale App works on both the Android platform and iOS platform.