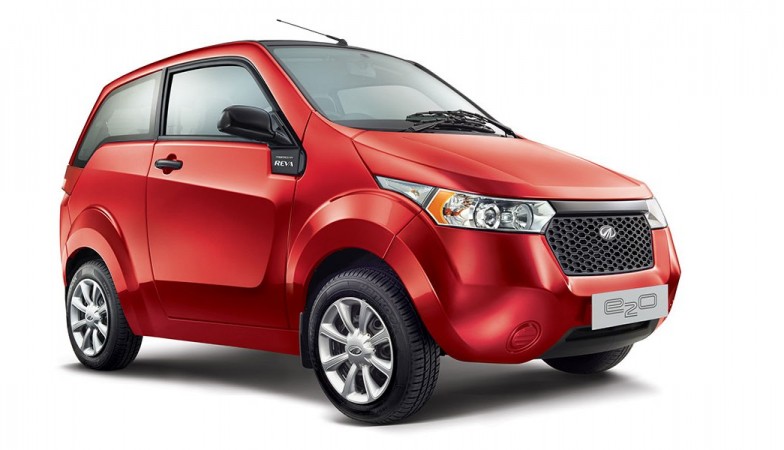 It appears like Mahindra and Mahindra is set to launch its electric model e2o in the United Kingdom (U.K.). Mahindra e2o is expected to go on sale in U.K. in April with a price tag of under £13,000 (Rs 12.53 lakh).
EveningStandard, citing Arvind Mathew, CEO, Mahindra Reva, reports that the company has chosen London as the first market to launch the e2o outside India and shortly after the launch in London, the e2o, an electric city car, will also make its entry into Birmingham, Bristol, and Milton Keynes.
The e2o, a two-seater car that can carry four people, is manufactured at the company's Bangalore, Karnataka, plant. The plant's current production capacity stands at 30,000 units per year and earlier Mahindra Reva Electric Vehicles Pvt Ltd Vice President (Sales and Marketing) Jagan Kurian had said that the company has no plans to increase the capacity at present as the company is not consuming anything close to this capacity.
Mahindra Reva e2o 2-door version is powered by an electric motor that is driven by 48-volt lithium-ion batteries, which can generate 19k of power at 3,750rpm and 53.9Nm of torque at 0-3,000rpm. Reva e2o has a top speed of 81kmph.
In India, Mahindra has been testing the four-door version of its small electric hatchback Reva e2o on the roads for quite some time now. Mahindra Reva e2o four-door version seems to have retained the same look as the current model, but sports an elongated rear and the added rear door.
[1 lakh = 100,000 | 1 crore = 10 million | 100 crore = 1 billion]