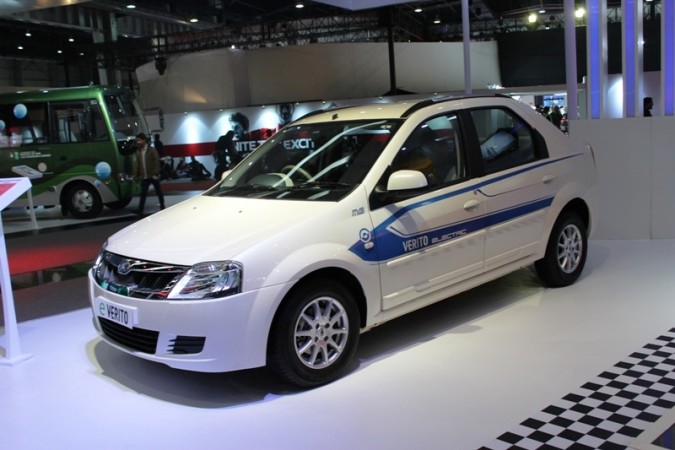 Mahindra & Mahindra will launch its second fully electrically powered vehicle e-Verito on June 2. The car was first showcased at the Auto Expo 2014 and it reappeared at the Auto Expo 2016 in the beginning of February.
The e-Verito will be powered by a 3-phase 72V electric motor that produces 40bhp and 91Nm of toque right from the start of acceleration, reports Overdrive. The company claims a top speed of 86kmph and a range of 100km on a full charge. It will take close to eight hours for a full recharge. According to reports, the e-Verito will be sold in D2, D4 and D6 variants. The top-spec variant will get Mahindra's fast charge mode that does full charging in just one-and-a-half hour.
In addition to the electric powertrain, the e-Verito will also get revised interiors and low resistance tyres. The exterior design will not undergo any changes, yet special decals will differentiate the e-Verito from the regular Verito variants.
The first electric car of Mahindra, the E2o has been priced at Rs. 6.75 lakh ex-showroom, Bengaluru. Expected price for the e-Verito hovers around Rs. 8 lakh. The vehicle will benefit from the Fame scheme of the Union government that offers incentives on electric and hybrid vehicles of up to Rs. 29,000 for bikes and Rs. 1.38 lakh for cars.