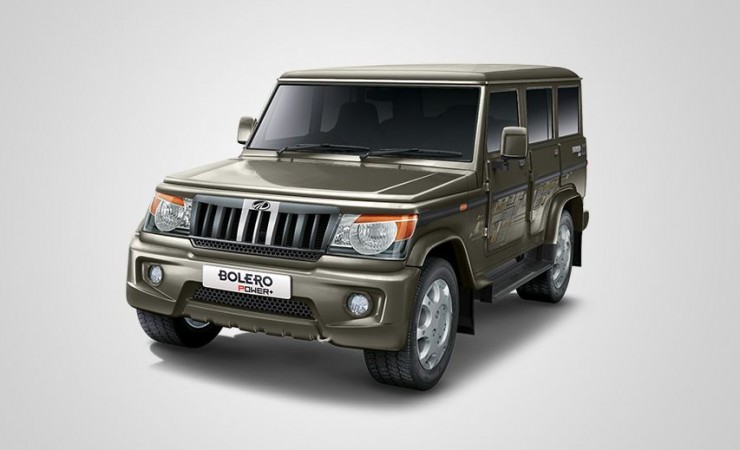 Mahindra & Mahindra has launched Bolero Power+, a sub-four metre version of the Bolero SUV, at Rs. 6.86 lakh, ex-showroom, Delhi. The new version is available in three variants — SLE, SLX (Rs. 7.51 lakh) and ZLX (Rs. 7.85 lakh).
The new version is cheaper than the regular Bolero by Rs. 1 lakh. The new price has been achieved due to the excise tax benefits offered to vehicles that are less than four metres in length and with engine displacement less than 1.5 litres.
The Bolero Power+ measures 3,995mm in length, 1,745mm in width and 1,880mm in height. So the new version is shorter by 112mm than the regular Bolero, while the width and the height remain the same. Mahindra has also not trimmed down the wheelbase in the Power+ version. Despite the reduction in the length, the Bolero power+ is still a seven-seater with jump seats at the third row.
The Bolero Power+ is powered by an all-new 1,493cc, 1.5-litre engine christened as mHawkD70. The three-cylinder unit delivers 70bhp at 3,600rpm and 195Nm of torque at 1,400-2,200rpm mated to a five-speed manual. The regular Bolero is powered by a 2.5-litre engine that delivers 62bhp and 195Nm of torque. Mahindra claims the new engine delivers 13 percent more power and 5 percent more fuel efficiency in comparison to the existing Bolero.
Additionally, the Bolero Power+ is loaded with a digital instrument cluster, a Driver Information System (DIS), a voice messaging system, and the fuel-saving Micro Hybrid technology for ZLX variant.
"The Bolero has been India's No.1 SUV for 10 years in a row from 2005-06 to 2015-16 and the all New Bolero Power+ is an evolution of this powerful brand. In our endeavour to enhance the product value proposition, we have introduced the New Bolero Power+ with the mHawkD70 engine delivering more power, more mileage and a peppier drive," Pravin Shah, President and Chief Executive (Automotive), Mahindra & Mahindra Ltd., said.