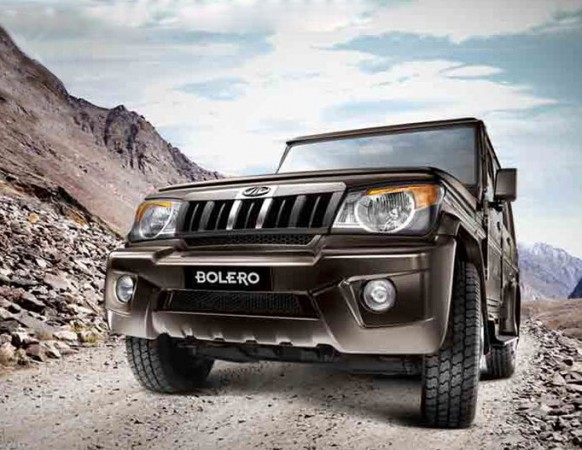 After launching the TUV300, KUV100 and the Nuvosport, Mahindra & Mahindra is working on yet another compact SUV model. Emerging reports says the Bolero SUV will be trimmed to under four-metre and the new compact SUV will also get petrol and diesel engine.
According to Autocar India, the launch of Bolero's compact SUV version can be expected in August. The publication says Bolero's wheelbase will remain the same while the front and rear overhangs will be reduced. The front and rear bumpers will be reworked to give a unique face to the compact SUV.
The dashboard will remain the same as in the Bolero. Despite being shortened to under four-metre, the Bolero compact SUV variant still be a seven seater. The last row is expected to get jump seats similar to the NuvoSport and the TUV300.
The new SUV will be powered by the three-cylinder, 1.5-litre mHawk100 diesel engine that develops 100bhp and 240Nm. This is the same engine that is offered in the TUV300 and NuvoSport. The Mumbai-based manufacturer is also working on at least four petrol engines, and a 1.6-litre petrol model may also debut in the mini Bolero.
The new dimensions of less than four metre length means the new SUV will get 12 percent excise duty cut, which is expected to reflect in the price. The weight loss due to the shortening is also expected to increase fuel efficiency. Both these will help Mahindra better the sales of the Bolero range, sales of which have been dropping for the past couple of months.