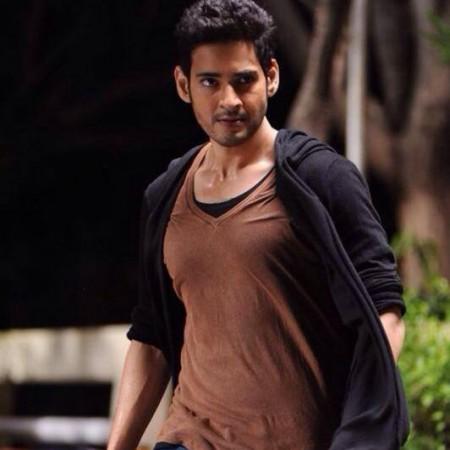 Tollywood superstar Mahesh Babu has emerged on top as the "Most Sensational Celebrity" in the 2014 study carried out by online security firm McAfee.
In its annual study, McAfee found that searching for celebrities on the web might result in identical theft.
Cyber criminals make use of consumers' interest in getting updates about their favourite celebrities online. They embed malware in such websites and when consumers access the malicious content, their computers and devices get infected. Cyber criminals take advantage of this and steal passwords, personal data of the users.
McAfee researched on Telugu cinema's famous people to find out the celebrities who have got the highest percentage of risk online – with more number of infected sites to their names.
For the second time in a row, Mahesh has been ranked top as the riskiest celebrity by the security firm, according to The New Indian Express.
The "Aagadu" actor has 65 infected search results to his name. The number has increased this time compared to 2013 when Mahesh had 43 malicious sites on his name.
"Baabhubali" actor Prabhas comes second in the list with 64 malicious sites to his name, followed by Jr NTR with 62 infected sites. "Power Star" Pawan Kalyan comes fourth in the list with 59 sites, while Ravi Teja takes the fifth spot with 58 malware-laden sites.
"This year, searching for a 'celebrity name' coupled with search terms like 'wallpaper', 'videos', 'free download', 'hot pictures', 'selfie' and 'internet memes' have resulted in instances of malware-laden sites," according to the company's press release.
McAfee has also come with a similar list for Kollywood celebrities. National award winning actor Dhanush has been declared the "Most Sensational Celebrity" of 2014 from Tamil cinema industry. He took over Trisha who topped the list last year, with more than 66 infected sites to his name.
"Raja Rani" actor Arya has taken the second spot with 59 malicious sites, while Nayanthara comes close at third place with 58 infected sites. Trisha and Suriya share the fourth spot, followed by superstar Rajinikanth at fifth place. Vijay and Shriya Saran share the sixth position in the list.