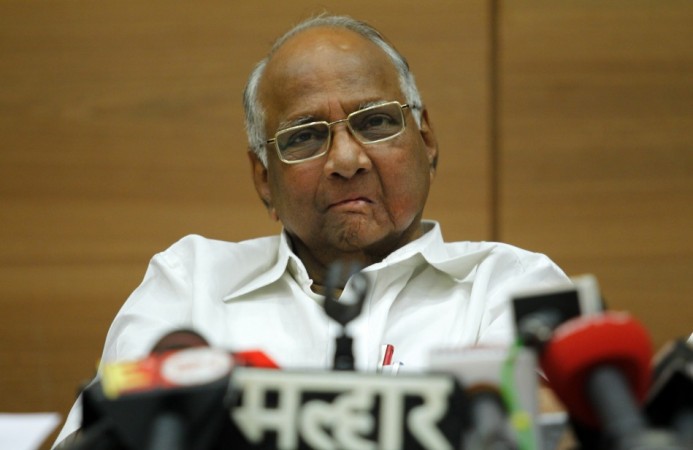 BJP claimed that the religion based Muslim quota in Maharashtra, proposed by NCP-Congress alliance government, is unconstitutional.
"We do not support reservation on the lines of religion and the Constitution also does not permit this," Economic Times quoted BJP's Leader of Opposition in the Maharashtra Legislative Council Vinod Tawde.
The BJP has disapproved of the reservation for Muslims in jobs and education and said that NCP is using it as a tool to win the upcoming elections in October.
"He (Pawar) has been conducting meetings for 7-8 hours everyday and has taken control in his own hands. He knows that power is slipping out of his hands, which is why he is using these communal cards," he said.
National Congress Party president Sharad Pawar and Maharashtra Chief Minister have proposed their plan to draft 8-12 percent reservation for Marathas and 4.5-6 percent reservation for Muslims, which constitutes 10 percent of the total population in the state.
Although BJP is against the provision of quota for Muslims, it favours the same for Maratha community, but without causing harm to other backward classes. The OBCs have opposed the Maratha quota fearing suppression of the weaker sections by politically powerful Maratha community, if reservation in education and job sector is granted.
"In case of Maratha reservation, we do not mind if it is extended to the community as it will help poor students. But the move should not hurt the existing reservation for OBCs," Tawde said.
Before considering Maratha quota, a committee was formed by Chavan to analyse the socio-economic condition of the community, which comprises 35 percent of the population in Maharashtra. Industries minister Narayan Rane, the committee head, had confirmed that the Maratha quotas would be implemented keeping in view the interest of OBCs.
It has been alleged that the quota plan by NCP-Congress alliance government is a strategy to cover up the failure in Lok Sabha elections.
However, the NCP-Congress ministers is said to have raised doubts on the success of quota strategy based on the LS elections in May. They believe that people including traditional Congress voters, voted for Modi irrespective of their caste and religion, because they wanted development, according to Times of India report.
The party has also expressed the concern to declare the reservation soon but under the purview of the law, that permits only 50 percent reservations. Maharashtra is already ahead of that limit with 52 percent overall reservations.
"If the reservation policy is not declared in a day or two, it may not benefit the Congress-NCP in the ensuing assembly polls. Quite a large number of special leave petitions on reservation have been pending in the SC. We will have to take a decision guardedly," TOI quoted NCP spokesperson Nawab Mallik.