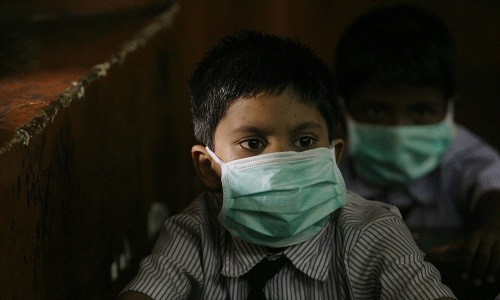 The death toll due to swine flu in Maharashtra has reached 51, with eight more patients succumbing to the deadly H1N1 virus on Friday.
Since January, as many as 352 cases of swine flu have been registered. Recently, 56 fresh H1N1 cases were reported.
While 155 patients suffering from the deadly flu have been discharged after adequate treatment, 145 patients are still recuperating at various hospitals.
In Maharashtra, Pune is the worst-affected city followed by Nagpur. Mumbai comes third in the list. Pune reportedly has 145 registered cases, Nagpur 117 and Mumbai has 90 cases of swine flu.
The symptoms of swine flu are almost similar to the symptoms of regular flu, i.e. fever, cough, sore throat, body ache and other respiratory issues. The additional symptoms of swine flu include headache, muscle pain, diarrhea, nausea, abdominal pain, internal and external bleeding.
H1N1 is transmitted through cattle. The incubation period of these viruses is nine days while the incubation period for the spread of the viruses from one human to another is about two weeks.