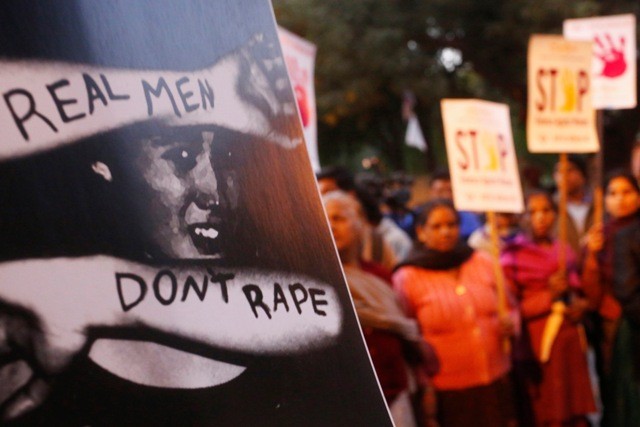 A 14-year-old student of class IX was gang raped and murdered by three labourers on July 13 around 6:45 p.m. in Kopardi village located in Ahmednagar district's Karjat taluka. The three suspects have been arrested.
Advocate Ujjwal Nikam has been announced as the special public prosecutor in the case by Chief Minister of Maharashtra Devendra Fadnavis, following demonstrations seeking his appointment. The state government also decided to fast-track the case.
"The Ahmednagar incident is very unfortunate and I condemn it. The police took immediate action and arrested the three men. A case has been registered under the Protection of Children from Sexual Offences (POCSO) Act 2012," Fadnavis was quoted by the Times of India as saying, while assuring financial assistance to the family.
"DNA sample of victim and accused has been collected and sent for forensic test," Fadnavis was quoted as saying by ANI.
The Opposition created a huge ruckus in the lower house of the Maharahtra assembly on Monday and demanded an apology from Fadnavis.
The mishap took place when the girl was going back home from her grandfather's house, which is located at a distance of around 500 metres. The family began searching for her when she did not return home. Eventually, her body was found under a tree, while her bicycle was abandoned close to a canal.
The post mortem report confirmed rape and revealed torture marks.
"The three persons stopped her and forced themselves on her and later murdered her. The post-mortem has revealed fractured bones and internal injuries that led to her death," Ahmednagar Superintendent of Police Saurabh Tripathi was quoted by the Indian Express as saying. Rumours that the girl's body had been mutilated were dismissed by the SP.
He added that two of the suspects -- Jitendra Shinde alias Pappu and Santosh Bhawal -- were arrested soon after the incident from Shrigonda town in Ahmednagar and Karjat respectively, while the third one, Nitin Bhailume, was arrested from Pune on Sunday morning. All three are in police custody.
All three suspects, who were residents of Kopardi village, were contractual labourers working for private companies or at construction sites, Inspector Shivaji Gaware of Karjat police station was quoted by the daily as saying.
Political and social organisations staged protests in Karjat and Ahmednagar. A shutdown was observed by several towns, including Karjat, Shrigonda, Rahuri, Ahmedngar and Jamkhed. Protest marches were held in some areas. Business activities in many villages in Karjat were stalled. Several groups, including Maratha Seva Sangh, Jijao Brigade and Sambhaji Brigade, Republican Party of India (Athavale), gathered at Shivaji Chowk to demand speedy investigation and trial of the accused and others who allegedly provided protection or shelter to them.
The girl, a kabaddi player, had represented the school at the district level. She is survived by her parents, an elder brother and a younger sister.
A proposal to appoint a Special Investigative Team to investigate the crime will be sent to the state home department, SP Tripathi was quoted by the IE as saying.