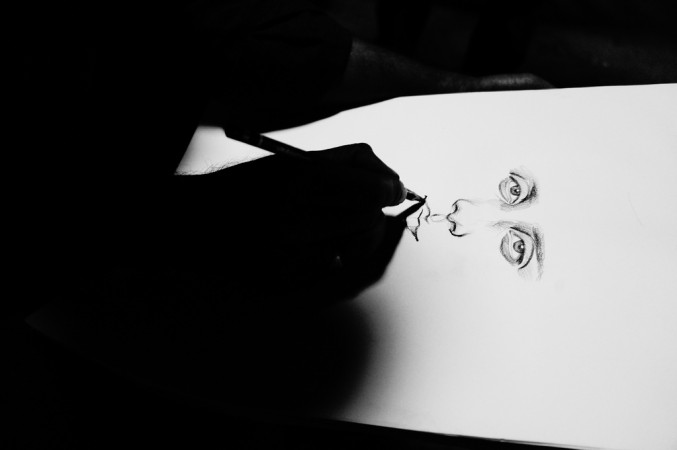 Maharashtra government came to the rescue of the fine arts colleges in the state and girls posing for students in life-sketching classes, by increasing the pay of nude, semi-nude and draped models.
After the raise is effective from the 2015-16 academic session, nude models will get ₹1,000 for full-day, against ₹300 they used to get after pay revision in February 2011. While nude models got a three-fold hike, draped models will be paid double the rate they got earlier.
Draped models will now get ₹400 against earlier pay of ₹200 per day, whereas semi-nude models, who used to get ₹250 per day will now earn ₹600, The Times of India reported.
"We've revised these rates to avoid academic loss being incurred by students due to non-availability of life models," a senior official from the state higher and technical education department said.
The fine arts colleges were struggling to find models for the students to learn life-sketching as part of their curriculum because not many would agree to pose for long straight hours at "meagre" rates.
"Drawing sessions last for six hours. Posing as a model for so long requires patience, as the model has to remain still for long stretches. We've almost given up the practice of getting nude life models for drawing sessions as nobody is willing to undress for a pittance, even if it's for the sake of art," TOI quoted Govind Pawar, officiating Dean of Government Art College, Aurangabad, as saying on Wednesday.
He said that not only did they struggle to find nude models, they even had tough time finding semi-nude and draped models because the payment was not enough.
"Even daily wagers refuse to pose as draped models because they get so little," Pawar said.
Affects Quality of Art
In such a situation, students had to approach their friends to pose for them, but Pawar said that it hampers the basics of life-sketching.
"Sometimes, our students request their friends to pose. But such a selection often compromises on the basics laid down for choosing life models, in terms of physique and other features," he said.
But the revised payment is believed to come as a relief for the students yearning to learn life-sketching.
"These drawing sessions are an integral part of syllabuses. The revised honorarium will be of great use to students," said Anupama Patil, Principal of Bharati Vidyapeeth's College of Fine Arts, Pune.