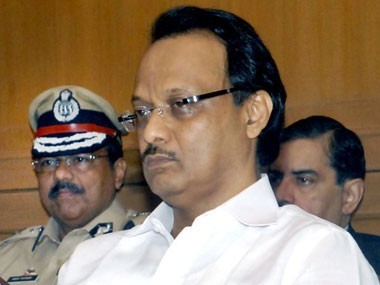 Maharashtra government on Monday, 9 May, announced the closure of 44 toll collection centres out of 166 in the state and urged the Union government also to close down all toll collecting spots/plazas on national highways in the state.
The Nationalist Congress Party-led government's act comes close on the upcoming Assembly election due in next October. Closing down of the 44 toll plazas will sustain the state's exchequer a financial burden of ₹306 crore. Maharashtra Deputy Chief Minister Ajit Pawar made the announcement on the floor of the state Assembly. With the decision, buses owned by Maharashtra State Road Transport Corporation (MSRTC) would be freed from paying toll charges on the state roads, Ajit stated.
Media reports say that the Congress-NCP government believes that high toll rates in the state was the main reason why people rejected the two parties in the last April-May Lok Sabha polls. BJP-Shiv Sena combine has swept the polls and won majority seats in the state.
Among the 44 toll centres, 34 toll collections are on the roads owned by the State Public Works Department (PWD) and 10 are on the Maharashtra State Road Development Corporation's (MSRDC) roads across the state, said Ajit.
Ajit added that the government will also request the Union government to close down toll centres on its national highways to relieve people from paying high toll charges. Raj Thackeray-led Maharashtra Navnirmana Sena (MNS) was in forefront to oppose toll collection on the roads. The party workers had even ransacked a toll plaza in Kharegaon in recent months.
In Maharashtra, there are a total of 166 toll centres. Among the total collection centres, 73 are on state roads, owned by the PWD, 53 are on the roads run by MSRDC and 40 centres are on national highways run by by the Union government.
Ajit said that the government will take an all-party delegation to the Union Road and Highway Transport Minister Nitin Gadkari to request him to exempt the state-run MSRTC buses from paying the toll charges on all national highways in the State.
The Deputy Chief Minister urged the Centre to shut down unncecessry toll centres on national highways. The government has done its job and now it is turn of the Union government to close the toll centres on its national highways, Ajit stated.
Most of the 44 toll centres are on the roads in the areas of Nasik, Amarawati, Nagpur, Jalgaon, Dhule, Aurangabad, Pune, Sangali, Solapur, Satara and Raigad.
Peasants and Workers Party (PWP) in Mumbai area demanded abolition of toll collection at Kamothe on Sion-Panvel highway. PWP has written a letter to National Highways Authority of India (NHAI) to do away with toll collection
Prior to the recent Lok Sabha elections, several MLAs had demanded closing down of the toll collections in the state.