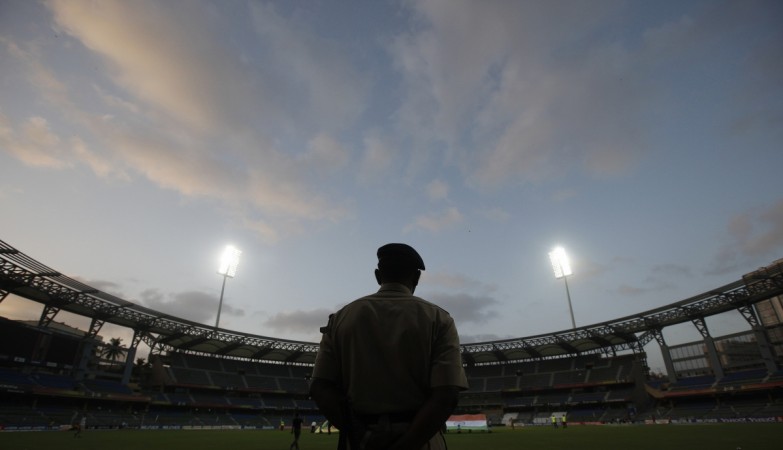 The Maharashtra government reportedly refused Friday to provide potable water for maintenance of pitches for the 2016 edition of Indian Premier League (IPL). Chief Minister Devendra Fadnavis sought IPL organisers' assurance they would use non-potable water for cricket grounds.
The state government was willing to let the venue of the matches shift to some other state, Asian News International (ANI) quoted Fadnavis as saying.
"My government has taken strong position in the high court. We have said we will not provide potable water for IPL for this season .We don't have any problem even if IPL is shifted, but no potable water will be provided," he said.
"It was put forth by the organisers (IPL) that they would use non-potable water. We have said unless we ensure that it is non-potable water we cannot allow. So, we are okay even if it is shifted," he added.
Fadnavis' statement comes amid debate over allowing IPL matches even as there is acute shortage of water in the state. NGO Loksatta Movement had filed a petition in the Bombay High Court claiming over 60 lakh litres of water was used to maintain pitches at Mumbai's Wankhede Stadium, Navi Mumbai's DY Patil Stadium and Pune's Sahara Stadium during IPL matches in 2013.
The high court heard the petition Thursday and left it for the organisers to decide if the venues need to be shifted, while ruling out the appeal to cancel it. A total of 20 IPL matches has been scheduled in Mumbai, Pune and Nagpur. The first match scheduled April 9 and the finale one for May 29 will be played at Mumbai's Wankhede stadium, the Indian Express reported.
During the hearing, Justice VM Kanade lashed out at senior counsel Rafique Dada, representing the Board of Control for Cricket in India (BCCI), for asking: "Are we going to let all pitches in the country die like this?"
"Cattle are dying due to scarcity of water. If this is your argument, then we are sorry. Are you saying that it is important to maintain cricket pitches and gardens when people are dying all over Maharashtra. There is an urgent need to conserve water and is not a question of IPL alone," he said.