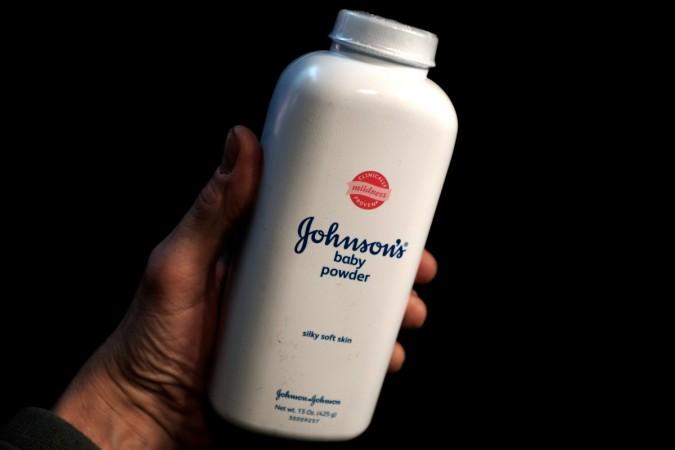 The Maharashtra Food and Drug Administration (FDA) has slapped a notice on Johnson & Johnson (J&J) following a U.S. court's verdict that awarded $72 million to a 62-year-old woman's family after she died of cancer due to prolonged use of the company's talcum powder.
The FDA has collected samples of Shower to Shower, Dermicool, Ponds and Nycil talcum powder brands besides J&J from across Maharashtra and sent them to the laboratory to check if they follow the rules laid down under the Drug and Cosmetic Act.
The FDA said the test is important to determine the presence of heavy metals in the talcum powder, which may have carcinogenic properties.
"We sent a notice to the J&J company and called its officials for discussion. The company has been asked to present a study data on the talcum powder during the discussion," Harshdeep Kamble, the Maharashtra FDA commissioner, was quoted as saying by the Indian Express.
The U.S. court verdict, which was announced Feb. 24, charged J&J with "fraud, negligence and conspiracy" with links established between talcum powder and cancer.
The global health care giant was earlier targeted by various health and consumer groups over possibly harmful ingredients in its products, including its popular Johnson's No More Tears baby shampoo, the Wall Street Journal reports.
Campaign for Safe Cosmetics, a coalition of various health groups based in the U.S., asked J&J to eliminate questionable ingredients from its baby and adult personal care products in May 2009.
J&J agreed to eliminate the ingredients 1,4-dioxane and formaldehyde, both considered probable human carcinogens, from all products by 2015.
The Maharashtra FDA also took action against J&J twice. In 2005, the FDA sent a notice to the health care company saying it sold nine of its baby care products without receiving proper clearances.
The FDA also suspended J&J's license at one of its manufacturing plant in Maharashtra after an investigation revealed the company did not conduct a mandatory test to ensure ethylene oxide (carcinogen) is absent.
"The company had subsequently challenged the order with the appellate authority, and later in the Bombay High Court, which stayed the matter in April 2014. The matter is subjudice," Omprakash Sadhnani, joint commissioner at FDA, was quoted as saying by the Hindu.